Financial Times ranks UCD Smurfit School Executive MBA 74th in world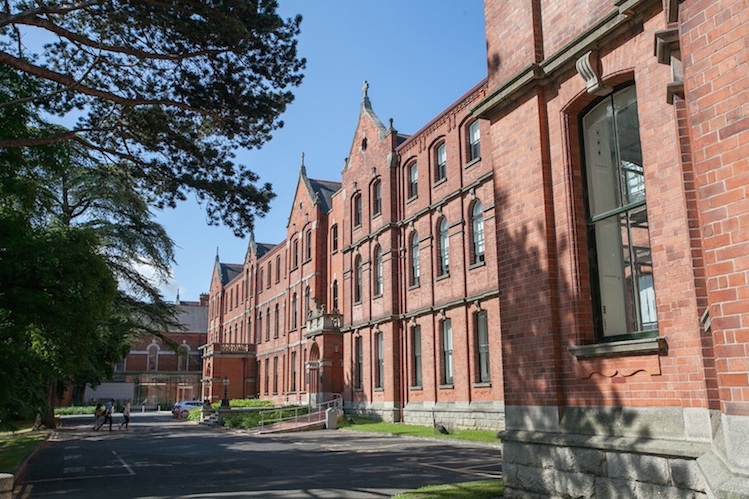 Posted: October 17, 2017
UCD Smurfit School's Executive part-time MBA programme has been ranked 74th in the world and 35th in Europe, according to the prestigious 2017 Financial Times Top 100 Global Executive MBA Rankings.
The achievement follows a series of independent endorsements of the School and its programmes which validate UCD Smurfit School as one of the world's leading business schools. Last month, the UK's Association of MBAs (AMBA) reaffirmed its accreditation for UCD Smurfit School's MBA programmes ensuring the School remains the only Irish business school and one of an elite group internationally to hold accreditations from all three global accreditation bodies (AACSB, AMBA and EQUIS). September also saw UCD Smurfit School's full-time MSc in International Management ranked 15th globally by the Financial Times. Earlier this year the MSc in Finance was positioned 36th in the world with Smurfit Executive Development Open Enrolment programmes ranked 48th globally by the FT.
The Financial Times Executive MBA ranking analyses programmes based on several criteria including career progress, quality of faculty, research and diversity. As part of its analysis the Financial Times identified salary increases of 51% among Smurfit MBA graduates with annual remuneration of $128,552 achieved within three years of completing the programme. Quality of faculty is another area where UCD Smurfit School performed strongly with 100% of MBA programme lecturers holding doctorates, a metric achieved by only 20 schools worldwide. The programme was also ranked 13th for highest percentage of female faculty.
Commenting on the ranking, Professor Tony Brabazon, Dean, UCD Business said: "UCD Smurfit School has made great strides over the years in consistently improving its global reputation as one of the world's leading business schools. The announcement by the Financial Times with our Executive MBA programme climbing 15 places in its rankings is further evidence of that. This achievement is as a result of a relentless focus on continual improvement and investment in our faculty and facilities to ensure optimum outcomes for our students and graduates who continue to be in high demand both here in Ireland and internationally.
Rankings such as the Financial Times matter as they are truly independent and internationally respected classifications by which the world's top schools are classified. Our improved performance in global rankings positions UCD Smurfit School as an exemplar in post graduate business education in Ireland, developing graduates who can contribute to and impact both business and society.
Since we announced our intent last year to become a Top 50 global school by 2020 much has been achieved in the first year with three programmes achieving Top 50 status. We remain confident that the collective efforts of the School's advisory boards, faculty and staff will deliver on that vision as we continue to invest in and execute our strategy."
By: Staff writers, UCD University Relations