Financial Times ranks UCD Smurfit School's MSc in International Management 15th in world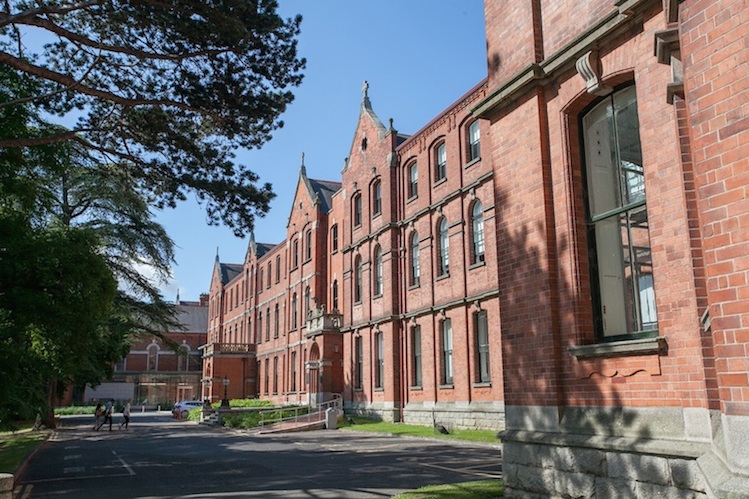 Posted: September 11, 2017
Highest ever global ranking for a UCD Smurfit School programme
Three of School's courses now ranked as Top 50 globally
UCD Michael Smurfit Graduate Business School's full-time MSc in International Management has been ranked 15th in the world by the Financial Times.
The School's position is contained in the 2017 global Masters in Management ranking (MiM), published by the newspaper.
This ranking represents an improvement of seven places on the previous year and is the highest ever achieved by a UCD Michael Smurfit School programme.
Pictured top: the main building at UCD Smurfit's campus in Blackrock, Dublin
Now, along with MSc in Finance and Smurfit Executive Development Open Enrolment courses, UCD Smurfit School has three programmes in the FT Top 50 global rankings.
Earlier this year the MSc in Finance was positioned 36th in the world with Smurfit Executive Development Open Enrolment programmes ranked 48th globally by the FT.
The FT MiM ranking analyses a number of criteria including alumni career progress, school diversity, international experience and research.
With regards to school diversity, 81% of the 2016/17 class were international with women comprising 42% of the class. The UCD Smurfit School MSc in International Management was also ranked 7th for international mobility and scored 91% for aims achieved.
"Improving UCD Smurfit School's reputation as a centre for excellence for post graduate business education through attainment of higher rankings has and continues to be a key focus and strategic ambition," said Professor Tony Brabazon, Interim Dean of Business at UCD.
"Having three programmes recognised as Top 50 demonstrates the consistency of highest standards at UCD Smurfit School and with 81% of students undertaking the MSc in International Management from overseas it is further proof of the school's growing international stature."
UCD College of Business remains the only business school in Ireland (and one of only 60 worldwide) to hold accreditation from three centres of business and academic excellence: EQUIS (Europe); AACSB (US); and AMBA (UK).
By: Jamie Deasy, digital journalist, UCD University Relations