Finalists shortlisted for UCD Future Campus architectural design competition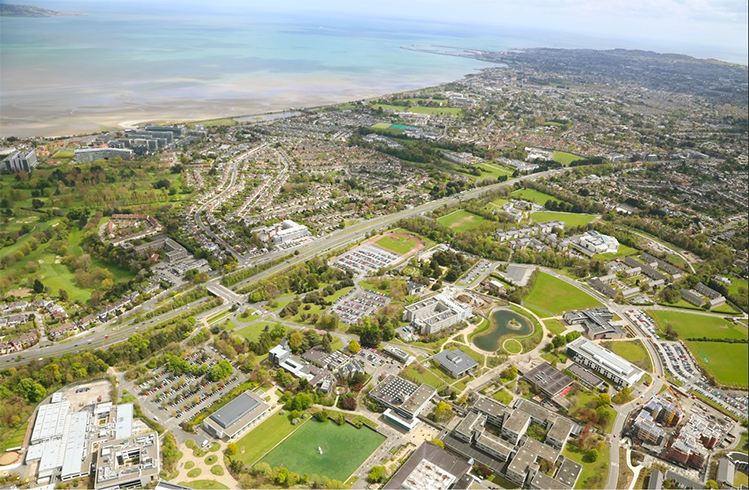 Posted: April 17, 2018
Ninety-eight teams from 28 countries entered competition
Six design firms shortlisted for second stage
Four international architectural design teams from the United States, one from the Netherlands and one from Ireland have been shortlisted for University College Dublin's Future Campus – International Design Competition.
The competition attracted entries from 98 teams across 28 countries. The winner of the two-stage competition will design a €48 million Centre for Creative Design and redesign the entrance precinct of UCD's Belfield campus.
The shortlisted firms include Diller Scofidio + Renfro (US), John Ronan Architects (US), Steven Holl Architects (US), Studio Libeskind (US); UNStudio (Netherlands); and O'Donnell + Tuomey (Ireland).
The shortlist was expanded from the expected five to six in recognition of the outstanding response from the international design community. The finalist teams won their places on the basis of submissions scored on relevant experience and team composition. They were the unanimous choice of a selection panel.
"We are seeking a design that will become an icon for the University – representing our vision to create something extraordinary and brilliant," said Professor Andrew J Deeks, President of University College Dublin, who chaired the competition jury.
"The competition affords us a rare moment, to transform the campus in a way that promotes a strong sense of community and inspires students and faculty, visitors and local innovators to explore new ways of learning and thinking," he added.
The Future Campus project is intended to create a stronger physical presence and identity for the University within Dublin.
"It is unprecedented to have a field of such calibre; with major internationally-renowned figures in architecture on the shortlist," said Professor Hugh Campbell, Dean of Architecture, UCD School of Architecture, Planning and Environmental Policy.
The competition is organised by Malcolm Reading Consultants (MRC).

Clockwise from top left: Sheila O'Donnell and John Tuomey © Amelia Stein / Steven Holl © Steven Holl Architects / Liz Diller and Ricardo Scofidio © Abelardo Morell, Benjamin Gilmartin © Diller Scofidio + Renfro and Charles Renfro © Alessio Boni / Ben van Berkel and Caroline Bos © Inga Powilleit / Daniel Libeskind © Stefan Ruiz / John Ronan © Nathanael Filbert
Malcolm Reading, competition director, said, "The competition was very successful in drawing a global response, as well as one that was distinguished by high quality, thoughtful submissions."
"The leading universities now compete across national boundaries, and University College Dublin has shown great imagination and initiative in searching globally for an outstanding design team."
The shortlisted international architectural design teams will visit the Belfield campus site in April. They will then submit concept designs which will be published online. The jury will assess the final submissions and interview the teams. The winning design is anticipated to be announced in August 2018.
The design competition jury includes: Professor Andrew J. Deeks, University College Dublin President (chair) with Malcolm Reading, Architect and Competition Director as the administrative chair; Sir David Adjaye, Principal, Adjaye Associates; Ann Beha, Principal, Ann Beha Architects and member, Harvard University Design Advisory Panel; acclaimed urban planner Joe Berridge, Partner, Urban Strategies, Inc.; Professor Hugh Campbell, Professor of Architecture, Head of Subject and Dean, School of Architecture, Planning & Environmental Policy, UCD; Dermot Desmond, Chairman, International Investment & Underwriting; Professor Orla Feely, Vice-President, Research, Innovation and Impact and Professor of Electronic Engineering, UCD; Professor David FitzPatrick, Principal, College of Engineering and Architecture and Dean of Engineering, UCD and Provost, Beijing-Dublin International College; Professor Michael Monaghan, Vice President, Campus Development, UCD; Sean Mulryan, Founder and CEO, Ballymore Group; and Paul Thompson, Vice-Chancellor, Royal College of Art, London.
By: Staff Reporters, UCD University Relations