UCD graduate joins TG4's weather forecasting team
Posted 31 August, 2018
Native Irish speaker and University College Dublin graduate, Orla Ní Fhinneadha has been selected as one of the new faces for TG4's popular weather forecasts.
The Galway native completed a MEd in Education in 2016.
She is one of three new female presenters joining the Irish broadcaster to present its An Aimsir Láithreach TV weather bulletins.
"While you don't need a specific degree to apply for the job, I do believe my Masters degree from UCD allowed me to develop my communication skills which were a major part of the job description," Orla said.

"A former teacher of mine from primary school actually presented the weather and that must have planted a seed."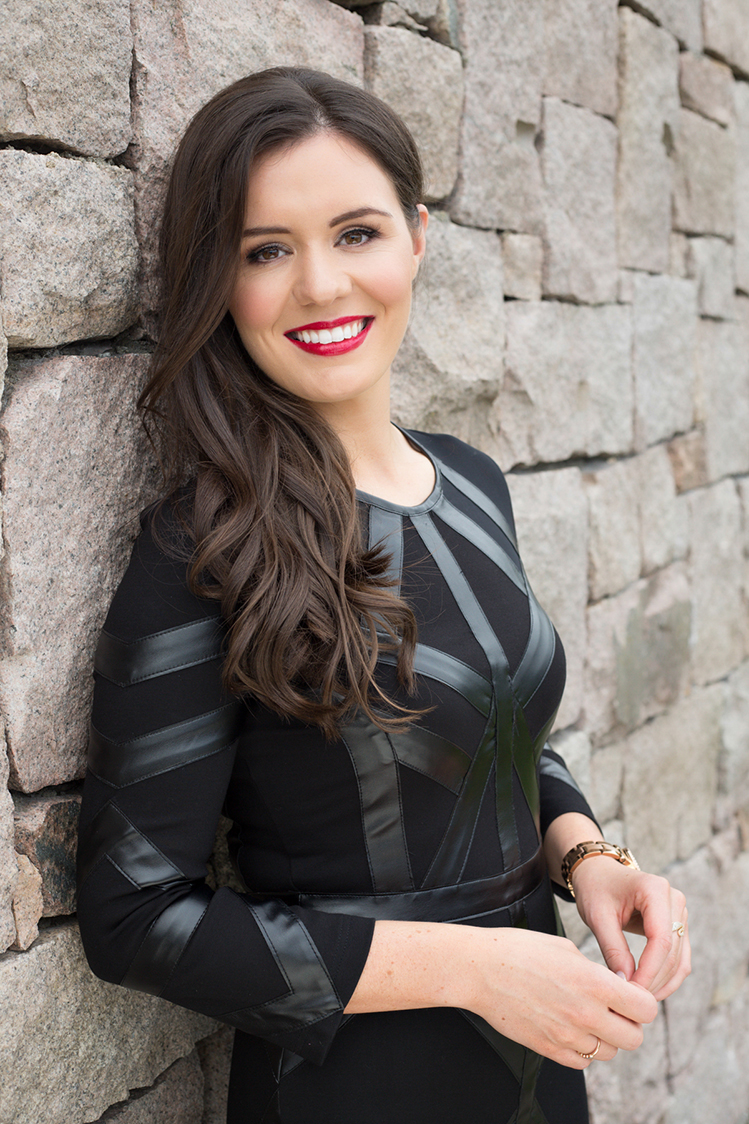 Native Irish speaker Orla Ní Fhinneadha graduated from UCD in 2016 with a MEd in Education
Originally from Connemara, Orla is currently a primary school teacher in Spiddal and is an accomplished sean-nós singer with awards from Fleadh cheoil and an tOireachtas.

"I hadn't thought about it seriously until I moved back home to Connemara from Dublin.
"I was delighted to get called and it fits well with my life as a teacher as I am free during holidays and can be available weekends and some evenings.
Is cuma fliuch nó fuar an aimsir, tá gealas agus grian sa gcur i láthair ó chailíní nua aimsire TG4. @ni_orla @CNiChualain @AimsirTG4 https://t.co/LSl2otOykp

— TG4 (@TG4TV) August 28, 2018
"It has been a challenging but fun summer learning the ropes in TG4 but I have had excellent mentors in Caitlín Nic Aoidh and Mairéad Ní Chuaig."
Earlier this year, TG4 issued a public call out looking for new presenters, and after an intense screening process selected the UCD graduate alongside Neasa Bheáid and Caitríona Ní Chualáin to join its panel of weather presenters.
The trio were trained over the summer and represent a variety of Irish dialects, according to the station.
"There is a lot involved in the preparing, presenting and recording of the bulletins but I am more comfortable and confident now in front of the camera after a summer of training," said the UCD graduate.

"I love doing something different from the day job and it has allowed me to meet fantastic people."
By: David Kearns, Digital Journalist / Media Officer, UCD University Relations
---
Céimí de chuid UCD ina láithreoir ar thuairiscí aimsire TG4



Tá Orla Ní Fhinneadha, cainteoir dúchais Gaeilge agus céimí de chuid UCD, roghnaithe ar dhuine de na láithreoirí nua i mbun thuar na haimsire ar TG4.
Bhain Orla, ar as Contae na Gaillimhe ó dhúchas di, céim Máistreachta amach san Oideachas i gColáiste na hOllscoile, Baile Átha Cliath sa bhliain 2016.
Tá sí ar dhuine de thriúr láithreoirí nua ban atá ag tosú leis an stáisiún chun na feasacháin aimsire An Aimsir Láithreach a chur i láthair.
"Cé nach bhfuil gá le cáilíocht faoi leith chun cur isteach ar an bpost, is dóigh liom gur chuidigh an chéim Máistreachta ó UCD liom mo chuid scileanna cumarsáide a fhorbairt agus tá siad sin go mór i gceist leis an obair," a dúirt Orla.
"Bhíodh iarmhúinteoir de mo chuid féin sa scoil náisiúnta i mbun scéal na haimsire a chur i láthair agus gach seans gur chuir sin i m'intinn é."
As Conamara Orla atá ina hoide bunscoile sa Spidéal faoi láthair agus aithne uirthi freisin mar gheall ar a cuid amhránaíochta tar éis duaiseanna a ghnóthachtáil ag an bhFleadh Cheoil agus ag an Oireachtas.
"Níor smaoinigh mé dáiríre air go dtí gur athraigh mé ar ais abhaile go Conamara as Baile Átha Cliath.
"Bhí an-ríméad orm nuair a fuair mé an glaoch agus titeann sé isteach go maith le saol an mhúinteora ó tharla go mbím saor i rith na laethanta saoire agus go bhféadaim a bheith ar fáil ar an deireadh seachtaine agus roinnt tráthnóntaí den tseachtain.
"Bhí idir dhíograis agus spraoi i gceist i rith an tsamhraidh ag foghlaim na ceirde i TG4 ach bhí eiseamláir mhaith agus teagasc den scoth agam ó Chaitlín Nic Aoidh agus ó Mhairéad Ní Chuaig."
Níos luaithe i mbliana, chuir TG4 glaoch amach ag iarraidh láithreoirí nua agus, tar éis próiseas dian fada scagála, roghnaíodh céimí seo UCD chomh maith le Neasa Bheáid agus Caitríona Ní Chualáin lena dtabhairt isteach ar phainéal na láithreoirí do scéal na haimsire.
Cuireadh an triúr faoi oiliúint i rith an tsamhraidh agus, de réir an stáisiúin, tá éagsúlacht ag baint leo ó thaobh canúintí Gaeilge.
"Tá cuid mhór i gceist leis an tuairisc a ullmhú, a chur i láthair agus a thaifeadadh," arsa céimí seo UCD "ach tá misneach anois agam agus mé ar mo chompord os comhair an cheamara tar éis mo chuid oiliúna i rith an tsamhraidh."
"Is breá an rud malairt oibre ón bpríomhphost agus casadh daoine iontacha orm chomh maith."