UCD-based company O.C.E. signs €25m deal for supply of satellite tools to Chinese firm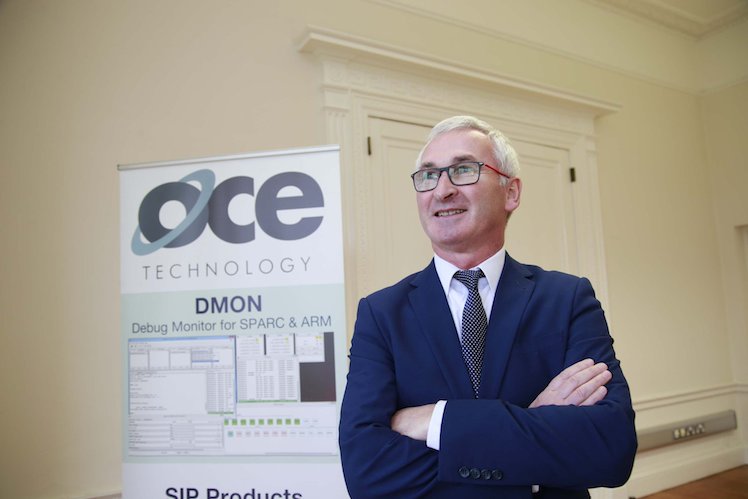 Posted: January 09, 2017
O.C.E. Technology has announced an agreement worth an estimated €25m with Shanghai Aerospace Technology Control Institute (SACTI) to supply satellite subsystems to international markets.
O.C.E is a spin-in firm headquartered at Nova UCD. It develops software for technical applications and supplies radiation-hardened chip-level components targeted primarily at the space and high-reliability sectors.
The deal will be worth an estimated €25 million in revenue to O.C.E. over the next five years. The company made the announcement at NovaUCD, where it won the company achievement of the year for 2017.
Pictured above: Barry Kavanagh, CEO, O.C.E. Technology
OCE provides software tools, real-time embedded system design and system-on-a-chip (SoC) and system-in package (SiP) hardware products to international clients. It has recently added a range of satellite subsystems to its portfolio.
The tech firm's new subsystems can be used to bring a satellite into a desired orientation in space and to a desired spin rate.
"This new agreement with SACTI will enable OCE to offer the latest proven satellite attitude control systems," said Barry Kavanagh, CEO, O.C.E. Technology. "OCE's agreements with Chinese space organisations are the first of their kind worldwide."
SACTI designs and manufactures guidance, navigation and control systems for launch vehicles, satellites, and vehicles for manned spaceflight.
The agreement with SACTI is in line with China's new "Silk Road Initiative" put forward byChinese President Xi Jinping.
The initiative promotes cooperation between Chinese and international industry and is reported to be the Chinese project of the century with $8 trillion investment planned for its activities.
By: Jamie Deasy, digital journalist, UCD University Relations