Greener pastures for international students as IDP expands its global study network with UCD partnership
Posted 9 July, 2018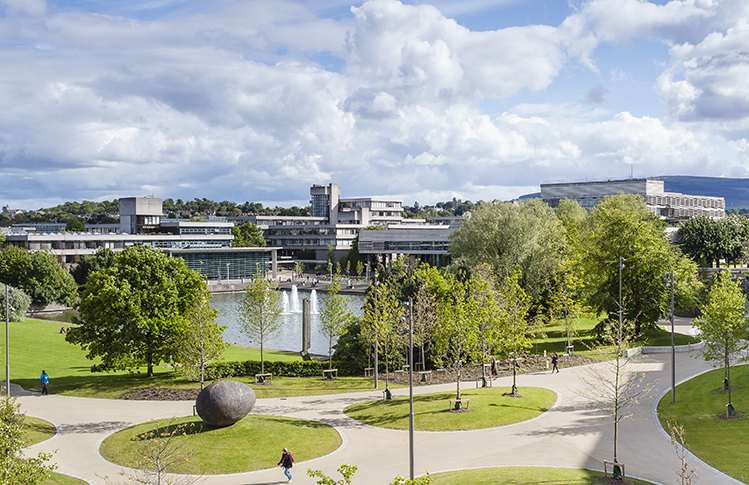 Students from more than 30 countries now have access to additional support in pursuing an Irish education, as University College Dublin becomes the first third level institution in Ireland to sign a deal with IDP Education.
Due to this strategic partnership with UCD, Ireland now joins IDP's global network of study destinations that includes Australia, Canada, New Zealand, United Kingdom and the United States.
Andrew Barkla, Chief Executive at IDP, said UCD was an ideal partner due to its high global rankings and established support systems for international students.
"As a global leader in international education services, we pride ourselves on truly understanding a student's academic, career and personal needs when assessing their ideal course and destination," Mr Barkla said.
"We identified that our students were interested in Ireland due to its high-quality education system and welcoming study and career pathway policies," he said.
"We are delighted with this new partnership. With the support of our expert education advisors, combined with UCD's prestigious courses, we are confident our students will achieve their study and education goals," he added.
Speaking about the partnership, UCD President Professor Andrew Deeks said: "As Ireland's Global University, we bring the best of the world to Ireland and the best of Ireland to the world.
"Through this partnership with IDP, who have close to 50 years of expertise in international student recruitment and education, UCD looks forward to welcoming new cohorts of well- qualified and globally-minded international students to join our dynamic community in Dublin."
IDP, an ASX listed company that is 50 per cent owned by Australian universities, is a global leader in international education.
Established in 1969, IDP is 50 per cent owned by Australian universities and has been involved in helping international students study in English-speaking countries for almost 50 years.
The company is also the co-owner of IELTS, the world's most popular high-stakes English language test, and is owners of some of the world's most popular education websites such as The Complete University Guide, Whatuni and Hotcourses Abroad.
IDP expects its first cohort of students to commence their studies at UCD in September 2019.
By: Staff Writers, UCD University Relations