Cyclists reign supreme in battle for rush hour commute, UCD study finds
Posted 20 June, 2018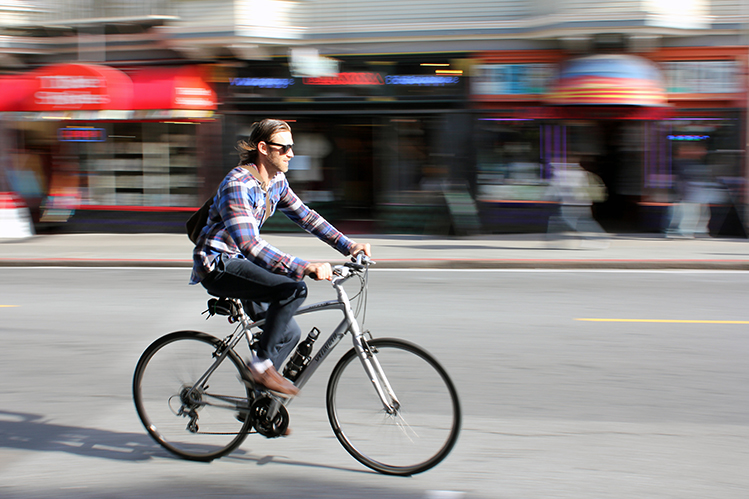 Gridlocked Dublin commuters could enjoy up to five days more free time annually by trading in four wheels for two.
New research by University College Dublin students reveal that the average Dublin commuter could earn themselves an extra 86 hours a year if they cycled to and from the city centre.
Mapping commute times by bicycle, car and public transport, Eoin Collins, Marco Navio Ruiz and Beth Neal, as part of their MA in Geopolitics, and Sean Slevin in MSc. Urban Environment, were able to show that across almost all of Dublin, cycling is the quickest way to reach the city centre.
Their analysis, published in the latest edition of Dublin Inquirer, mapped rush-hour commutes, as predicted by Google Maps, and tracked these times from various central points from across the city travelling to O'Connell Street.
This data was collected on Monday, April 16, at 8am.
On the the above map created by the students, comparisons between cycling, using the car, and public transport can be viewed.
Clicking on an area, reveals a pop-up that shows the specific time it takes to cycle, drive (by car or public transport) from there to the city centre - it also gives a 'legend' number that matches with one of the time differences noted in the map's legend, top right hand corner.
According to their findings, car travel, on average, was faster than using public transport but significantly slower than cycling.
Even on the city's outskirts, using a bike was still quicker than getting behind the wheel of a car.
As far out as Tallaght, a commuter could save almost 30 minutes traveling into the city by bike compared with by car or by public transport.
The work by the four UCD students was carried out with support and guidance from Dr Eoin O'Mahony, School of Geography.
By: David Kearns, Digital Journalist / Media Officer