East meets west as UCD nets €3m from major research deal between Ireland and China
Posted 28 June, 2018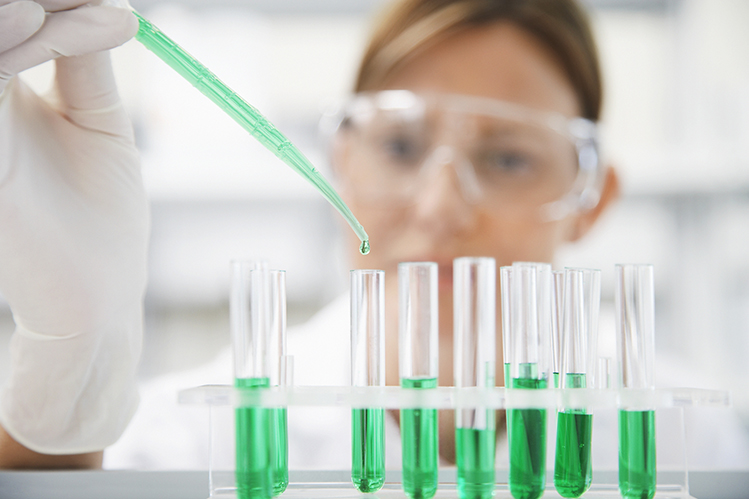 More than €3million has been awarded to University College Dublin as a part of a joint research venture between Ireland and China.
This week the Science Foundation of Ireland (SFI) announced the welcomed investment, saying that four Irish universities have been chosen to collaborate with institutions in China on eight next-generation projects.

Three of these programmes will be lead by UCD academics, with their funding backed by the SFI and the National Natural Science Foundation of China (NSFC).

A total sum of €3,326,771 has been made available to further research on campus in the areas of wireless communications, nano-materials and chemical engineering.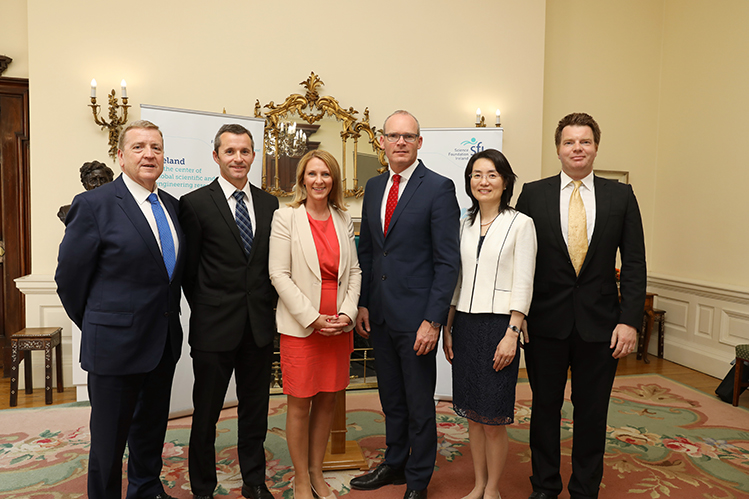 Pictured at the SFI-NSFC event at Iveagh House (l-r), Minister Pat Breen, Dr Ciarán Seoighe, Deputy Director General of Science Foundation Ireland, Triona McCormack, UCD Director of Research, Tánaiste Simon Coveney, Madam Hua Yang, Embassy of the Peoples Republic of China, Ireland, and UCD Professor Niall English
The projects will run over the next four years.
Professor Anding Zhu, UCD School Of Electrical & Electronic Engineering, will head up a programme developing high-efficiency adaptive millimetre wave transceivers for high-speed wireless communications with unmanned aerial vehicles.

Professor Kenneth A. Dawson, School of Chemistry and Director of the Centre for BioNano Interactions, will pursue research in the area of precision engineering of nanostructure surface architecture for biological and biomedical applications

While Professor Niall English, School of Chemical & Bioprocess Engineering, will lead a programme exploring molecular-simulation-led studies of photoelectrochemical water-splitting, and the mechanistic role played by doping and surface defects in promoting the efficiency of cost-effective light-absorbing metal oxides.
Tánaiste Simon Coveney and Minister Pat Breen announce over €12 million in joint research funding with Chinese Science Foundation https://t.co/uv6uTZ0xm4 #BelieveInScience #ForWhatsNext pic.twitter.com/07IewcsUEa

— SFI (@scienceirel) June 28, 2018

Speaking about the announcement, Tánaiste Simon Coveney, said: "Over the last decade Ireland's engagement with China has grown from strength to strength, with China now ranking as Ireland's largest trading partner in Asia.
"Collaboration and partnership in RD&I is vital for expanding this relationshih, [and] China's emphasis on high technology systems, particularly in green-tech, is extremely complimentary to Ireland's research prioritisation."
Madam Hua Yang, Charge d'Affaires, Embassy of the Peoples Republic of China, Ireland, added: "It is our belief and hope that, with concerted efforts from both countries, our cooperation in Science, Technology and Innovation will achieve more accomplishment, benefiting the well-being of the people from both countries and around the world."
Congratulating the awardees, Dr Ciarán Seoighe, Deputy Director General of Science Foundation Ireland, said: "Science Foundation Ireland has been building research links between Ireland and the People's Republic of China for the last number of years and the launch of these partnerships is a testament to the strong collaborative relationship between our two nations.

"Combining the expertise and resources of both research communities has proven very successful in attracting innovative and impactful project submissions. I am excited to see the outcomes from today's successful applicants."
By: David Kearns, Digital Journalist / Media Officer, UCD University Relations