UCD becomes first university in Ireland to ban the sale of sugary drinks
Thursday, 28 June, 2018
University College Dublin is the first third level institution in Ireland to stop the sale of high sugar drinks on campus.
Following a seven-week trial, the decision to curb the sale of unhealthy sugar-sweetened beverages (SSB) across the University's food & drink 16 outlets was made.
The policy will not prevent diet sodas, zero-calorie drinks or 100% fruit juices from being sold, as only drinks identified as containing caloric sugar additives that would be subject to the recently introduced sugar tax have been removed from campus outlets and vending machines.
The University removed all SSBs from the campus in January for a seven-week period.
Following this, 600 students and UCD staff members were surveyed to see if they had noticed the absence and, if so, had they changed their drinking habits accordingly.
Checked against sales data from this period, it was found that the majority of people switch over to healthier alternatives without complaint.
In fact, 75% of those who regularly purchased drinks high in sugar failed to notice the absence of SSBs during this seven week period.
Encouragingly the majority of students said they supported, or at least did not oppose, the permanent removal of sugary drinks from campus following the trial.
Retailers on campus reported a spike in demand for no/low sugar drinks, with their uptake increasing by 7%.
"The results of the trial suggests that changes to the retail environment can go unnoticed, and that consume behaviour can change without conscious awareness," noted an internal summary of the seven seek trial.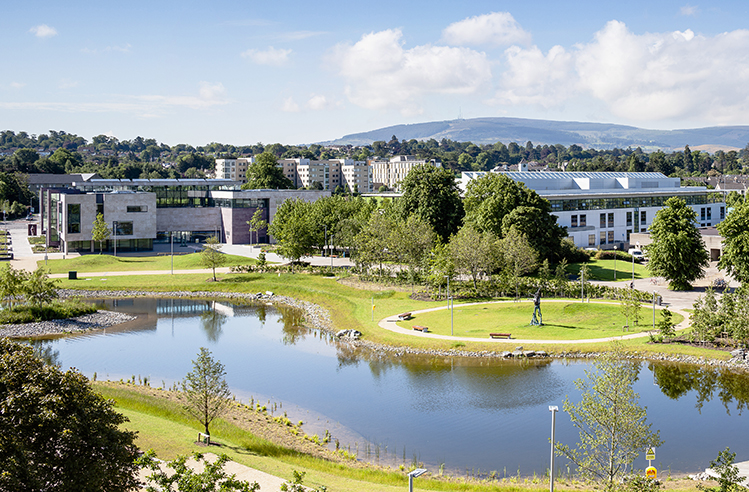 UCD removed all SSBs from the campus in January for a seven-week period
In May, Ireland joined with several other countries, such as France, Mexico, and the UK, in taxing sugary drinks.
The tax imposes a 30-cent per litre charge to the price of sweetened drinks containing more than eight grams of sugar per 100ml.
Drinks affected include some flavoured waters, carbonated waters, energy and sport drinks, and juice-based drinks.
Brands such as Coca-Cola Classic, Pepsi, Club Orange, Red Bull and Monster have all seen the price of their non-diet/low sugar versions affected.
The measure is designed to help tackle obesity by incentivising consumers to opt for healthier drinks, particularly water, while also encouraging the industry to reduce added sugar content.
The initiative to remove sugary drinks from the university campus was initiated by Odhran Lawlor, UCD's Hospitality Services Manager who secured the agreement of campus' licensees.
It was put into action by Healthy UCD, a committee set-up in 2016 to make UCD a healthy environment for students and staff, including supporting healthy food choices, and to raise awareness of how they can improve their own health status.
Professor Patricia Fitzpatrick, Professor of Epidemiology & Biomedical Statistics, and Director of the UCD Centre for Health Services Research, is the chair of the committee.
The research was led by Dr Celine Murrin, Assistant Professor/Lecturer in Public Health Nutrition.
By: David Kearns, Digital Journalist / Media Officer