People's Choice Award for UCD student at Universitas 21
Posted 8 November, 2018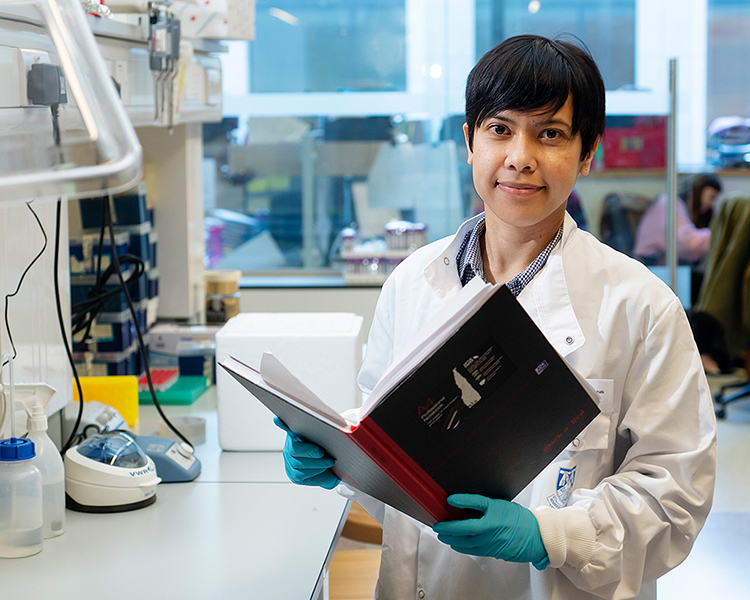 PhD student Roshaida Abdul Wahab has won the People's Choice Award at the 2018 Universitas 21's 3-Minute-Thesis competition.
The physician, from the UCD Institute of Food and Health, was challenged to communicate the significance of her research in just three minutes to a non-scientific audience.
Her thesis, The Truth, the Whole Truth and Nothing but the Truth, focuses on dietary biomarkers, a new method of capturing people's dietary intake using a metabolomics approach.
"As a physician who's trained in laboratory medicine, I have an aspiration to be a part of both worlds by bridging the gap between science and medicine," Roshaida said.
"Winning the U21 3MT® People's Choice Award will give me the opportunity to not only convey my research to the international scientific community but most importantly, to the global public."
The Universitas 21 3-Minute-Thesis (3MT) competition pits students from across the global against one another, encouraging them to condense their research into a short and straightforward presentation.

The finalists, winners of their own university's 3MT contests, each has their entry judged by a panel of international industry experts and academics.
Roshaida's research aims to offer a more objective measure of people's diet, and looks at the connections between diet, health & disease.

Since entering U21 3MT, she had been invited to speak to other postgraduates & undergraduates students at UCD on the importance of public engagement in science.
By: David Kearns, Digital Journalist / Media Officer, UCD University Relations