NovaUCD spin-in THEYA Healthcare eyes US expansion after securing €665,000 in funding
Posted 10 April, 2019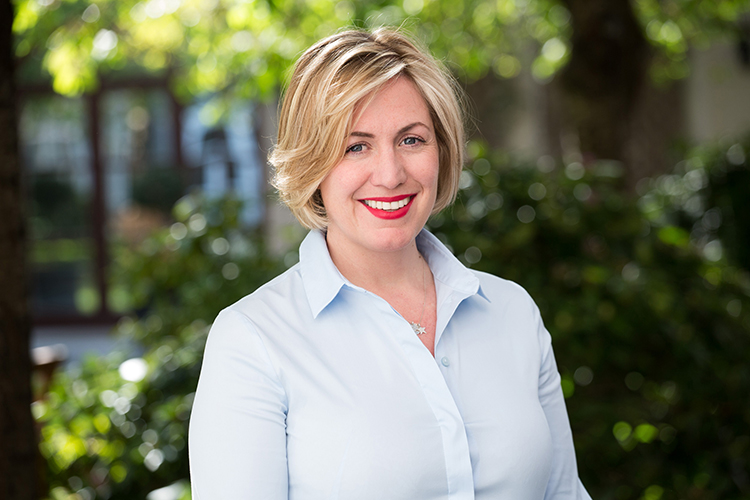 Ciara Donlon, CEO at THEYA Healthcare

A NovaUCD-based company that creates lingerie for breast cancer survivors is planning to expand into the American market after securing €665,000 in funding.
Theya Healthcare has signed a deal with Greenhealth Exchange, an American purchasing co-operative which sources ethical and sustainable products for its members.
The new partnership means Theya will now become a preferred supplier to 11 large US healthcare businesses, including the Mayo Clinic, which employs 4,500 physicians and scientists, and Dignity Health, a California-based non-profit with hospitals in three states.
The expansion into US market comes after the company raised €650,000 from private angel investors and Enterprise Ireland, the state agency focused on developing indigenous Irish businesses.
Theya was formally launched in 2015 by Ciara Donlon and is headquartered at NovaUCD, University College Dublin's hub for new ventures and entrepreneurs.
NovaUCD is responsible for the commercialisation of UCD's research output and has supported over 360 companies and early-stage ventures since first opened its doors in 2003.
Theya's post-surgery lingerie range, designed primarily for use by breast cancer patients, currently retails across Ireland, the UK, mainland Europe, Australia, Canada, South Africa and the US.
Its CEO Ciara Donlon said that their new deal with the Greenhealth Exchange opens up the US healthcare market at a pivotal time for the company.
"The securing of this funding of €665,000 will be used to fund our reach into the lucrative US market and to create a number of new sales and marketing roles to help achieve this goal," she said.
"This coincides nicely with our range becoming available on Walmart.com later on this month."
In 2017 Ciara Donlon was named Laureate for Europe in the Cartier Women's Initiative and was shortlisted for the EY Emerging Entrepreneur of the Year Award.
Ciara Donlon is also one of 30 women who recently completed a 7-day Debra Ireland Arctic Challenge.
The aim of the annual Challenge, which involves 6 full days out on the snow, is to help raise awareness and money for children living with the painful genetic skin condition Epidermolysis Bullosa (EB).
"The discomfort and hardship we experienced does not compare to the pain it is to live with EB or to see a loved one suffer from EB," she said.
"I hope this amazing challenge will encourage more donations to DEBRA and more sign-ups for next year's planned challenge.
"They are now taking volunteers and for the first time it is open to men to take part."
By: David Kearns, Digital Journalist / Media Officer, UCD University Relations