Altmetric Top 100: UCD-led study ranked 21st most discussed research of 2019
Posted 17 December, 2019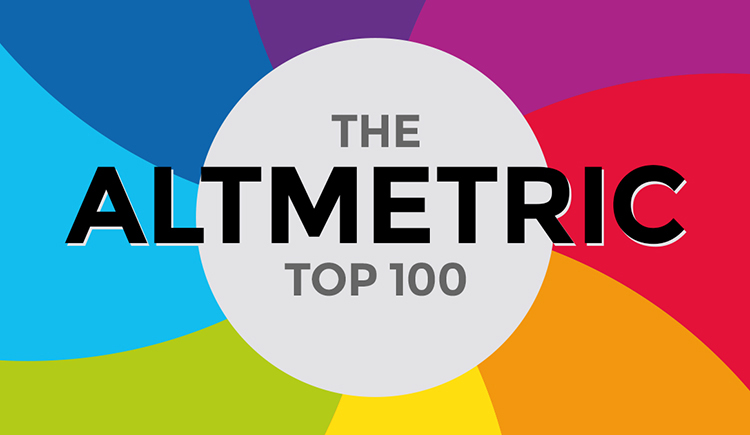 A University College Dublin led study was among the most discussed and shared research papers of 2019, reports the annual Altmetric Top 100.
Included at number 21 in the list is a paper by UCD Assistant Professor Amy Mullee that links artificially sweetened beverages to premature death.
Each year Altmetric tracks and publishes a ranking of research that has generated significant international attention and discussion.
Rather than focusing on academic citations the Top 100 listing gauges which studies the media and the public were most interested in over the last 12 months.
The study 'Association Between Soft Drink Consumption and Mortality in 10 European Countries' was published in the journal JAMA Internal Medicine, and tracked the mortality rate of 450,000 Europeans over the age of 16 who drank sugary and sugar-free drinks.
Dr Mullee, from the UCD School of Agriculture and Food Science, and her co-authors found that people who drank two or more glasses of sugary drinks a day were more likely to die young compared to those who consumed less than one glass a month.
But what grabbed headlines in the New York Times, Washington Post and the Guardian and elsewhere was the suggestion that sugar-free beverages could be even more harmful.
The study, one of the largest of its kind, found that drinking two or more glasses of artificially sweetened soft drinks a day was positively linked to deaths from circulatory diseases.
"To put our results in context with other published studies, it would probably be justifiable to limit the consumption of all soft drinks and replace them with healthier alternatives such as water," Dr Mullee told the New York Times at the paper's release.
Co-author of the research Dr Neil Murphy, from the International Agency for Research on Cancer which is part of the World Health Organisation, told The Guardian that more research was needed to unpick possible mechanisms by which artificial sweeteners might affect health.
According to Altmetric, the study was covered in over 265 new stories following its publication and attracted almost 4,000 tweets on social media.
This year's Altmetric Top 100 articles touch on many topics, with a particular focus on climate change, the safeness of vaccinations, and developments in artificial intelligence.
The top 10 articles of 2019 are:
Few-Shot Adversarial Learning of Realistic Neural Talking Head Models (Arxiv, May 2019)
Scientists rise up against statistical significance (Nature, March 2019)
Measles, Mumps, Rubella Vaccination and Autism (Annals of Internal Medicine, April 2019)
World Scientists' Warning of a Climate Emergency (BioScience, November 2019)
A Style-Based Generator Architecture for Generative Adversarial Networks (Arxiv, December 2018)
Large-scale GWAS reveals insights into the genetic architecture of same-sex sexual behavior (Science, August 2019)
New elevation data triple estimates of global vulnerability to sea-level rise and coastal flooding (Nature Communications, October 2019)
Parachute use to prevent death and major trauma when jumping from aircraft: randomized controlled trial (British Medical Journal, December 2018)
The global tree restoration potential (Science, July 2019)
Civic honesty around the globe (Science, July 2019)
Catherine Williams, COO, Altmetric, said: "In 2019, it's clear that our current climate emergency and political polarization are a matter of huge public concern and debate. This list demonstrates the critical role that research plays in those conversations."
This year's list features works published in 43 different journals, preprint servers, and government websites, with Harvard University authors appearing most often in the list.
By: David Kearns, Digital Journalist / Media Officer, UCD University Relations