Sports Management MSc globally ranked amongst best in class
Posted 25 July, 2019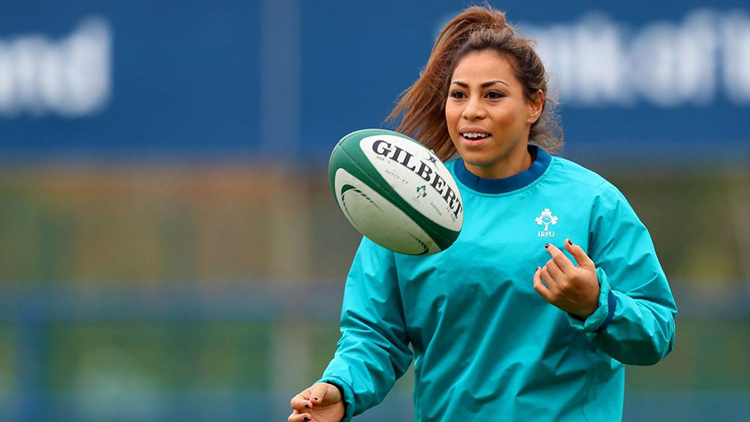 Ireland women's rugby union international Sene Naoupu is a graduate of the MSc in Sports Management at University College Dublin
MSc in Sports Management at UCD ranked 37th globally.
The course praised for number of graduates gaining full-time employment in the sector.
Nearly a one third (32%) of its 2018 graduates were female.
A global survey has ranked University College Dublin's MSc in Sports Management among the best in the world.
The programme at the UCD School of Public Health, Physiotherapy and Sports Science has been ranked 37th globally by SportBusiness, a leading voice for the international sport business community.
The course, which was ranked 14th in Europe, scored well in terms of the number of graduates who gained full-time employment in the sector or registered for a sports-related PhD within six months of graduating.
Also it was considerable higher than 37th in certain criteria, with a score of 26th globally for the quality of teaching score, and 23rd for its alumni network.
Nearly a one third of its 2018 graduates were female.
The 2019 scores places the MSc in Sports Management at UCD alongside some of the world's top postgraduate sport business courses, said Dr James Matthews, academic director of the programme.
"Our incoming cohort for 2019/2020 is our largest yet and reflects the quality and increasing profile of our programme along with the growing interest in the business of sport," he added.
A number of well-known sporting figures, including Irish rugby international player Sene Naoupu, former Irish rugby international and Leinster player Bernard Jackman, and RTE sports presenter Evanne Ní Chuillin, have completed the master's course at UCD in recent years.
This is the third year that the MSc in Sports Management at UCD has been included on SportBusiness's global listings.
Only postgraduate courses that fully involve the teaching of the business and administration of sport, and have been running for at least three years, are considered.
By: David Kearns, Digital Journalist / Media Officer, UCD University Relations