UCD rowers take Gannon Cup and Sally Moorhead Trophy in Colours races
Posted 11 March, 2019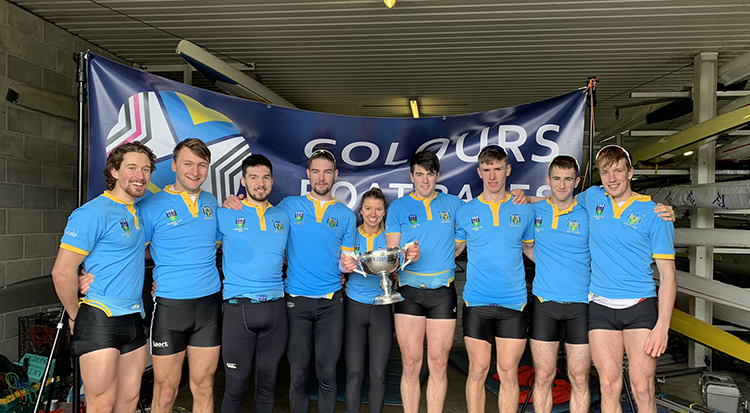 UCD Boat Club's Seniors won the Gannon Cup in the annual Colours Race against Trinity College Dublin.
UCD Ladies Boat Club Novices defeated TCD to win the Sally Moorhead Trophy.
University College Dublin has won the men's senior in the annual Colours Race against Trinity College Dublin.
The senior men from UCD Boat Club took their rivals to task and managed to claim the Gannon Cup by two-thirds of a length.
Trinity enjoyed a good start to the Dublin City race and held a quarter of a length lead through the Ha'penny and Millennium bridges.
Fantastic day of racing, hope you enjoyed it! Well done to all crews and huge thank you to our incredible team of volunteers who make it possible

Results:
Gannon: UCD 2/3 l
Corcoran: Trinity easily
Dan Quinn: Trinity 3l
Sally Moorhead: UCD 3l

Rewatch: https://t.co/Kt0YH8BF4e pic.twitter.com/HCNHF3FxeL

— Colours Boat Races (@GannonCup) March 9, 2019
However UCD found their rhythm and took a one-length lead through the middle of the course.
Holding on, Trinity drew level as the crews passed under the final two bridges, James Joyce and Rory O'Moore, on the River Liffey but UCD held on for the win.
Included on the crew were UCD Ad Astra Elite Athletes David O'Malley, Andrew Goff, and Shane O'Connell.
Gannon Cup Winners, UCD Senior Men:
Orlagh Reid (Coxswain)
David O'Malley (Stroke)
Cameron Murphy
Andrew Kelly
Thomas Earley
Shane O'Connell
Andrew Goff
Jack Stacey
Rob Brown (Back)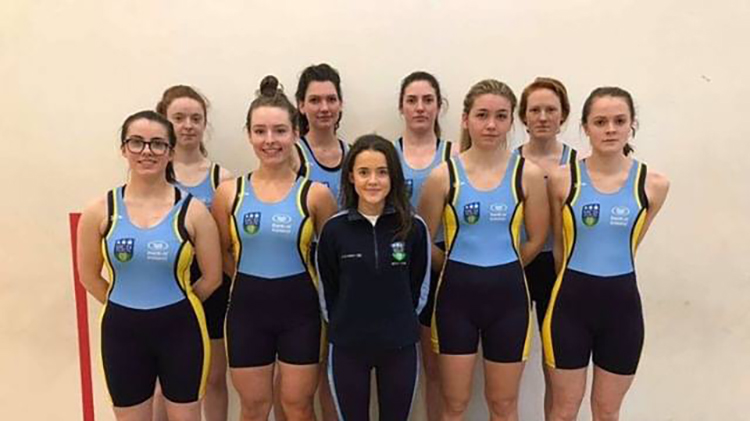 The UCD Ladies Boat Club's Novice Women who won the Sally Moorhead Trophy at the Colours Races
Elsewhere, while the UCD Ladies Senior crew loss out on the Coccoran Cup, the Boat Club's Novice crew soundly won the Sally Moorhead Trophy.
The UCD women started strong; carving out a bid lead from the start and refused to allow Trinity to get back on level terms.
Sally Moorhead Trophy, UCD Novice Women:
Hannah McGrath (Coxswain)
Ava Evans (Stroke)
Kate Murphy
Lena Latussek
Amy Hetherington
Ailíse Allen
Mary Ann Kent
Anna O'Farrell
Katie McNelis (Back)
By: David Kearns, Digital Journalist / Media Officer, UCD University Relations