Refugee children need greater support to aid Irish integration, report claims
Posted 24 September, 2019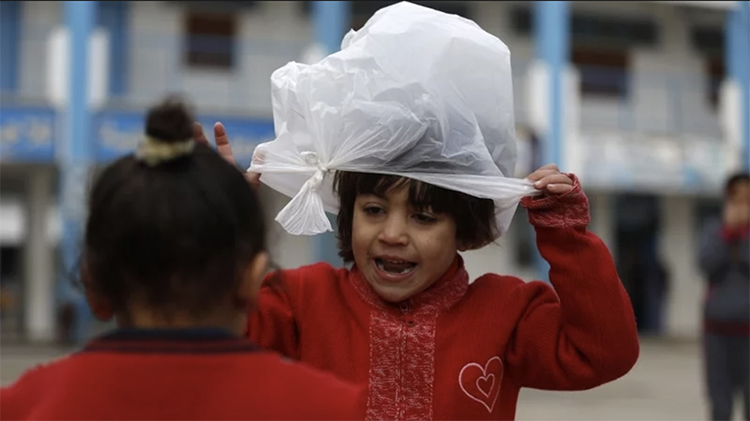 Refugee children need greater support from schools and mental health services to aid integration into Ireland, new report says.
Following interviews with families and children who fled Syria, UCD researchers found many who said the process of settling into Irish life posed considerable challenges for children.
Concerns included mental health, unstable accommodation and language barriers in education and recreation.
The report 'Safe Haven: A Study on the Needs of Refugee Children Arriving in Ireland through the Irish Refugee Protection Programme' was carried out by Dr Muireann Ní Raghallaigh and Dr Karen Smith from the UCD School of Social Policy, Social Work and Social Justice.
It recommends funding for schools to access interpreting support, consultations with refugees following resettlement on how resources can be better utilised, and additional funding to child and youth organisations to help young people develop and build friendships in local communities.
Dr Smith said: "What shone through from our study was the eagerness of young refugees and their parents to participate in Irish society and their aspirations for a 'bright future' in Ireland.
"The findings from service providers demonstrate goodwill and willingness to go above and beyond to offer welcome and support, but also point to the pressing need for a more systematic and evidence-based approach to implementation of resettlement programmes."
"Policy makers and service providers need to be aware of differences in backgrounds and experiences and ensure that service provision is needs-focused, child-centred and individualised," added Dr Ní Raghallaigh.
The research, conducted through interviews with 77 parents, children and other stakeholders, was commissioned the Children's Rights Alliance.
It found that refugee children arriving in Ireland from Syria and other countries have experienced disruption and loss before arriving in Ireland.
Refugees often endured difficult journeys and long periods in limbo, and that some children reported issues such as bedwetting, nightmares or having difficulties sleeping.
It said the effects of this trauma can manifest in different ways among refugee children including bedwetting, nightmares or having difficulties sleeping, and withdrawing from social activities.
The report noted schools are trying their best to help with integration despite not always having the resources they needed.
One teacher sourced materials for refugee children herself because school funds were simply not enough, it said.
Since the refugee crisis began in 2015, Ireland has accepted 2,519 people under the Irish Refugee Protection Programme. More than half of these were children under the age of 18.
By: David Kearns, Digital Journalist / Media Officer, UCD University Relations