Hello MoLI - Museum of Literature Ireland officially opens to public
Posted 25 September, 2019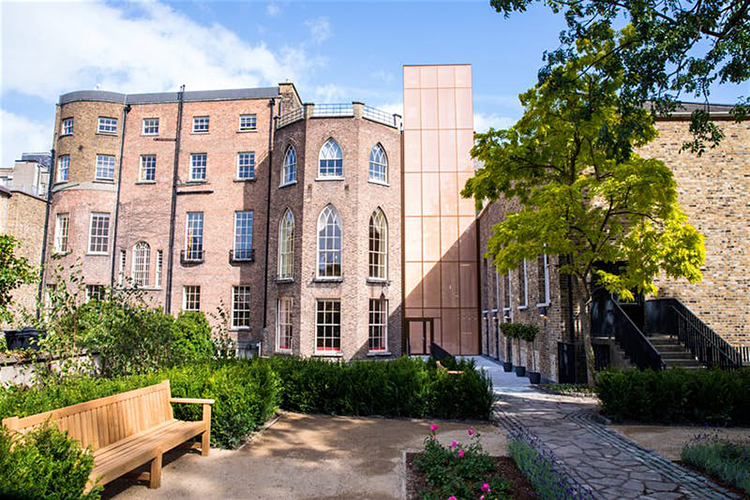 A new museum celebrating Ireland's rich literary heritage has opened its doors in the historic setting of UCD Newman House in Dublin's city centre.
The Museum of Literature Ireland (MoLI) is a partnership between University College Dublin and the National Library of Ireland, supported by The Naughton Foundation and Fáilte Ireland.
Located on St. Stephen's Green, MoLI is set inside UCD Newman House, the original home of UCD and where noted Irish writers like James Joyce, Maeve Binchy, and Kate O'Brien formerly studied.
Named for the character Molly Bloom in Joyce's Ulysses, the museum hosts a range of literary treasures from Ireland's rich writing tradition.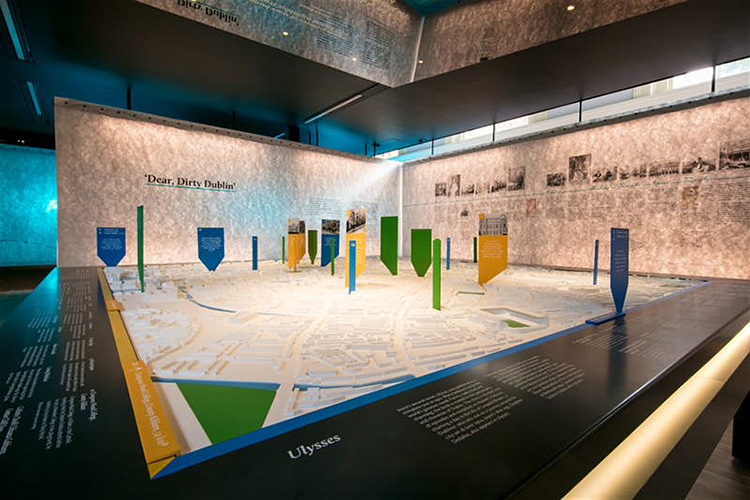 This includes the first copy of the first edition of Ulysses, published in its entirety in 1922, presented to the National Library of Ireland in 1952 by Harriet Weaver, Joyce's friend and benefactor.
Over 1500 visitors queued on Culture Night to be the first to experience this new national attraction when MoLI opened its doors to the public.
Among its current exhibitions are 'A Riverrrun of Language', an audio visual installation which includes selections from the National Folklore Collection at UCD and excerpts ranging from Old Irish to contemporary writing in English and Irish by Paula Meehan and Doireann Ní Ghríofa.
An exhibition on 'the State and Irish Writing' looks at the role of literature and culture in the formation of the new state and includes loans from UCD Special Collections including a first printing of Yeats's 'Easter, 1916' donated to UCD by Dr Joseph Hassett.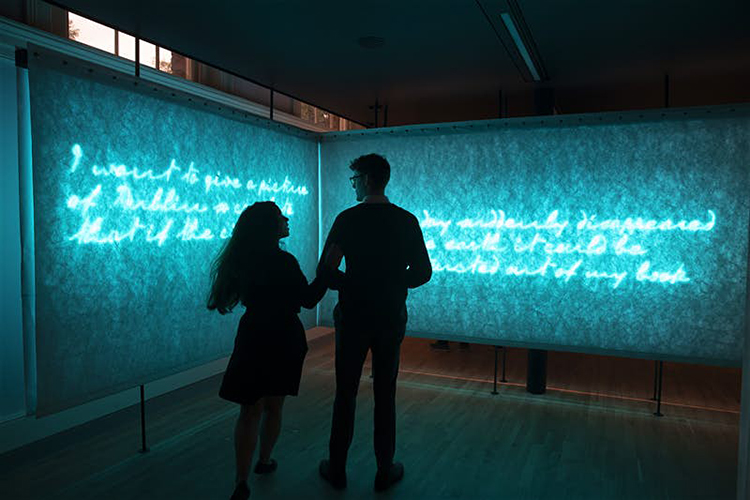 There is also the 'Dear Dirty Dublin' which maps Joyce's city through sculpture and film.
Other exhibitions focus on individual writers, starting with unsung literary trailblazer Kate O'Brien, curated by her grand-niece, actress Kathy Rose O'Brien.
MoLI also offers a continuing schedule of literature-themed events, such as writing workshops, performances, and free educational programs for children.
In addition, the museum features various amenities, including a courtyard café, a bookstore, and an original broadcasting studio where interviews and readings with authors and artists will be recorded and broadcast daily on the museum's digital radio.
Professor Margaret Kelleher, chair of Anglo-Irish literature and drama at UCD, said: "At the heart of MoLI is Ireland's outstanding literary culture, and not just the riches of the past but also the dynamic present and future of Irish writing."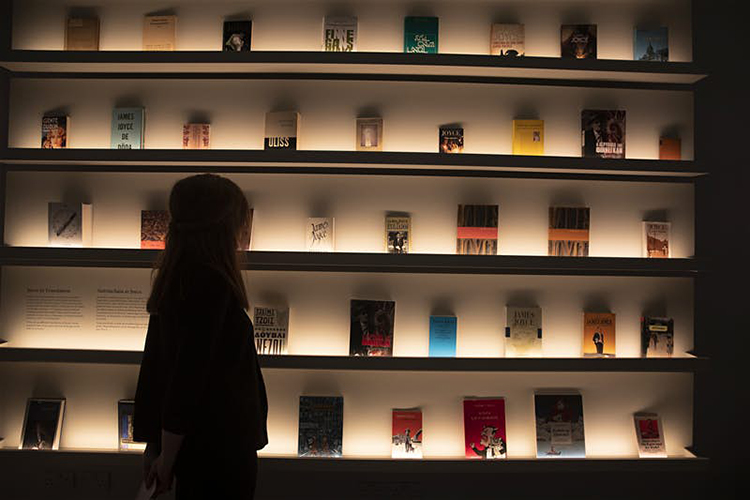 "Since its foundation, UCD has played a key part in fostering Irish writing and our educational programmes continue to do so. Through this ground-breaking partnership between our university and the National Library of Ireland, we can bring Irish literature to new audiences and animate the artists of our future," she told the Irish Times.
MoLI is open from 10am to 6pm, seven days a week. Tickets can be purchased from moli.ie, priced from €6, and visitors can also purchase tickets at the museum.
By: David Kearns, Digital Journalist / Media Officer, UCD University Relations