UCD ranked 34 in Times Higher Education Impact Rankings on UN SDGs
Posted 22 April, 2020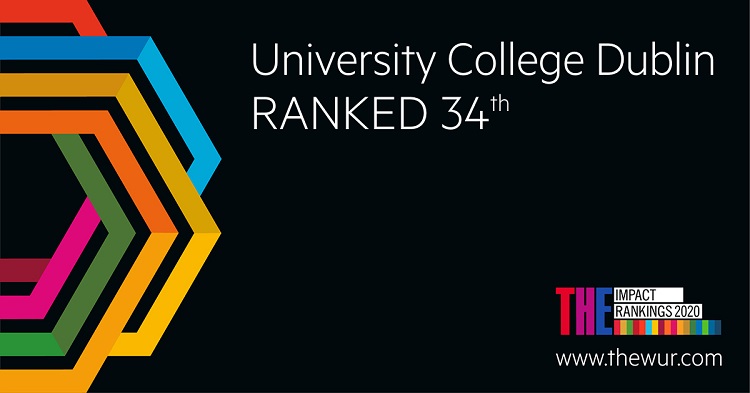 University College Dublin has been ranked 34 in the Times Higher Education Impact Rankings which assess universities against the United Nations' 17 Sustainable Development Goals.
This position reflects UCD's ongoing commitment to advancing sustainability with respect to research, education, campus operations and external engagement.
Following a project to map the University's activities against the UN Sustainable Development Goals completed in 2019, UCD has committed itself in its new strategy, Rising to the Future 2020-24, to 'Creating a Sustainable Global Society' as the first of four strategic themes.
The seventeen SDGs provide a common framework for global action on sustainability, with a focus on major global issues such as quality education, gender equality, and an end to poverty and hunger worldwide.
UCD is ranked number one in Ireland in three of the individual rankings:
Partnerships for the Goals (Goal 17)
Decent work and Economic Growth (Goal 8),
Industry, Innovation and Infrastructure (Goal 9)
And the University's highest ranking is 18 for SDG 17: Partnerships for the Goals.
Under the Times Higher Education Impact Rankings SDG 17, Partnerships for the Goals is mandatory and over 800 universities were assessed this year.
UCD's ranking position in 18th is a reflection on the strength of the University's research, publications, relationships to support the goals and education for the SDGs.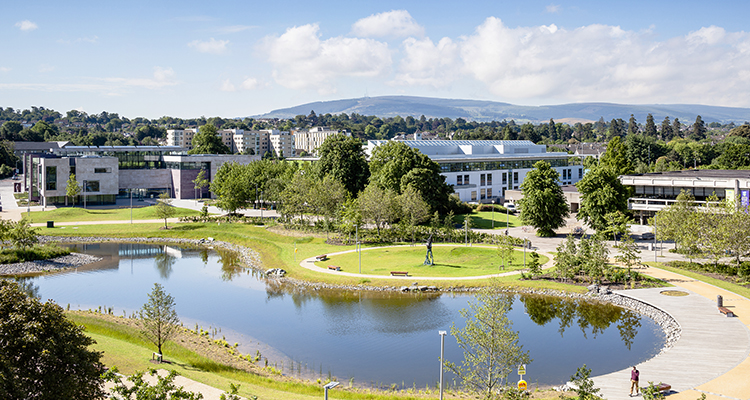 Outlining UCD's social and economic impact, Vice-President for Equality, Diversity and Inclusion and Dean of Social Sciences Professor Colin Scott said: "The ranking recognises UCD's achievements and commitment to advancing the Sustainable Development Goals through its teaching, research, knowledge transfer and governance.
"For UCD to be ranked as 34th in the world is a significant tribute to the commitment of staff and students at UCD to advancing the UN Sustainable Development Goals and is in line with our strategic priorities."
UCD participated in 9 of the 17 SDG individual Impact Rankings, and its performance amongst ther Top 100 rankings includes:
SDG17: Partnership for the Goals: UCD Ranked 18th
SDG8: Decent Work & Economic Growth: UCD Ranked 23rd
SDG9: Industry, Innovation & Infrastructure: UCD Ranked 25th
SDG3: Good Health & Wellbeing: UCD Ranked 80th
SDG11: Sustainable Cities & Communities: UCD Ranked 81st
More than 770 Universities from around the world were assessed in this new ranking which aims to highlight those universities best achieving the goals set out by the UN. Universities were invited to submit data on as many SDGs as they are able.
Each SDG has a series of indicators to provide comprehensive and balanced comparisons across three broad areas: research, outreach, and stewardship that are used to evaluate the performance of the university in that SDG.
Irish universities overall have performed very strongly in the rankings. RCSI is ranked number 1 in the world for SDG3 Good Health and Well-Being.
TCD is ranked in the top 10 in three rankings. UCC has two in the top ten and NUIG has one.
UCD's commitment to "Creating a Sustainable Global Society" as one of the four strategic themes in the University's strategy, Rising to the Future 2020-2024, will ensure that UCD will play a role in addressing these crucial global challenges in the coming years.
By Eilis O'Brien, UCD University Relations