UCD agritech spin-out MagGrow raises €6m in new investment call
Posted 10 August, 2020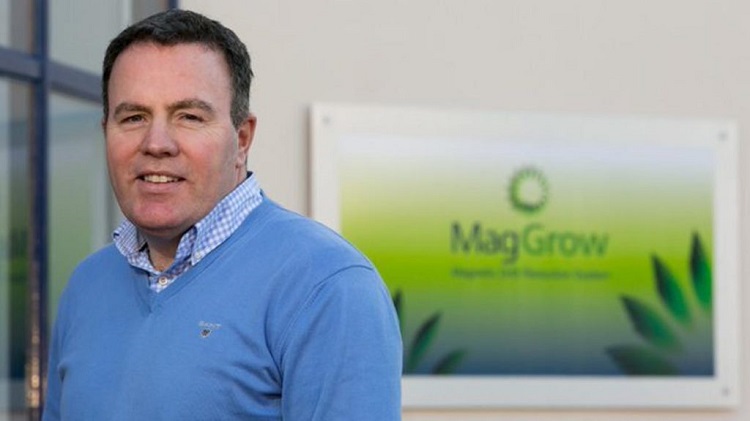 MagGrow Co-founder Gary Wickham
A University College Dublin spin-out behind a magnetic crop spraying technology has secured €6million following the close of its latest investment round.
MagGrow raised the money in a Series A round of funding led by Astanor Ventures, with participation from investors such as WakeUp Capital and a number of existing shareholders.
The agritech company, started by Gary Wickham, Derek Wickham and David Moore, has now raised upwards of €18m since its founding in 2013 at NovaUCD, the centre for new ventures and entrepreneurs at UCD.
This latest investment will be used to accelerate research and development of new products, intellectual property and applications, as well as building up additional manufacturing capability.
MagGrow now has a team of more than 30 people, with operations in Europe, the US, Canada, Australia and more.
Its magnetic spraying technology reduces the amount of pesticides, water and other liquids that drift away from the intended target crops or plants by up to 70%, while also increasing coverage by up to 40% over conventional spraying methods.
The improved drift control and coverage means productivity is improved and environmental damage lessen due to the reduction in the spread of chemicals.
By: David Kearns, Digital Journalist / Media Officer, UCD University Relations