Minister for Health and Minister for Mental Health and Older People publish the report of the COVID-19 Nursing Homes Expert Panel, chaired by UCD Professor Cecily Kelleher
Thursday, 20 August, 2020
Posted 20 August 2020
"I believe that people have learned from the experience of the past six months and are much better prepared to manage both prevention and treatment of COVID-19 in nursing and care home settings."
- Professor Cecily Kelleher speaks on the preparedness of nursing homes for the coming winter.
The Minister for Health, Stephen Donnelly T.D. and the Minister for Mental Health and Older People, Mary Butler, T.D., have today published the report of the COVID -19 Nursing Home Expert Panel, chaired by Professor Cecily Kelleher, Principal, UCD College of Health and Agricultural Sciences.
Although the most recent reported COVID-19 cases in Ireland derive from community and workplace clusters, the figures from the Health Protection Surveillance Centre (HPSC) in the first four months of the pandemic in Ireland, up to 14 July 2020, indicate that 79% of all notified deaths from COVID-19 occurred in the over 75 age groups and that deaths in nursing homes (985 cases) represented 56% of total deaths (1,748 cases) in Ireland.
Evidence in Ireland and globally has shown that older people, particularly those who are medically compromised or frailer are at severe risk for poorer outcomes from COVID-19, and that congregated settings such as long term residential care facilities have been severely impacted.
In Ireland there are 576 registered nursing homes (440 privately-owned). Over 30,000 people live in these settings. The first notified case was on 16 March 2020 and within three months, (27 June) 252 clusters had been reported, 18% of all clusters. These were associated with 5,608 cases. The incidence rate at 14.5% was greatly higher than general population of comparable age.
The panel, formed in May 2020, was established to examine emerging best practice and recommendations to ensure that all protective COVID-19 public health and other measures to safeguard nursing home residents are planned and in place to respond to the ongoing impact of the COVID-19 pandemic over the next 6-18 months.
The panel made over 80 recommendations across fifteen thematic areas. Many of those listed for immediate, within 1 month and ongoing action include:
Public health measures
Infection prevention and control
Outbreak management
Admissions to nursing homes
Nursing home management
Visitors
Communication
Palliative care
Community support teams
The report also covers recommendations with timeframes of between 3-18 months for:
Staffing and workforce
Education
Data analysis
Clinical-GP lead roles on community support teams and in nursing homes
Regulations
A broader range of statutory care supports for older people
The report indicates that stakeholders were in broad agreement regarding the challenges faced in managing a new disease in a residential setting and the emphasis is on preparedness, particularly as part of winter planning.
Professor Kelleher said:
"It was very clear, from the range of stakeholders, that healthcare staff worked tirelessly for the residents and all parties now require support. The support of the HSE COVID-19 response teams was of great value and these must be sustained and regularised over the next 18 months."
It was apparent to the expert panel that nursing homes should be part of a continuous spectrum of care of the older person in the wider healthcare system, with provision of multidisciplinary support. Both Professor Kelleher and Professor Cillian Twomey stressed the need to integrate the nursing home sector into the health system so that regardless of their setting, people can access the care they need.
The report points to increasing evidence to show that highly dependent persons can live safely and more happily in domestic settings, provided their required homecare supports are in place. Given ageing demographic projections, particularly for the numbers aged 80 years or over, there will be a growing need for a range of long-term care, including nursing home care.
"Our report reflects on this and is forward looking to ensure ongoing protection and support for nursing homes residents. Our recommendations also reflect that systematic reform is needed in the way nursing home care and older persons care is delivered."
Professor Kelleher added.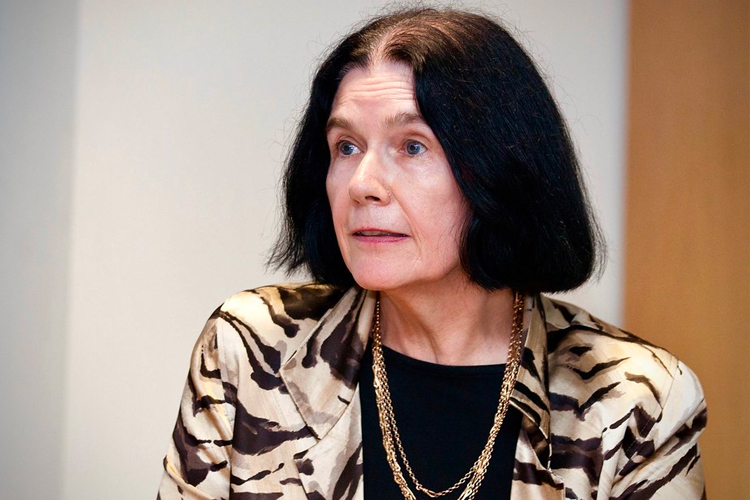 Minister Donnelly said:
"The COVID-19 pandemic has been particularly challenging and impactful on those who live in nursing homes, their families and the staff who provide vital services to residents. The Expert Panel's report is significant and provides a range of recommendations to build on and continue the existing supports and public health measures required to protect those who live in nursing homes. The report is also informative in identifying areas of older persons service and care delivery requiring consideration for further reform. Many of these themes are reflected in the Programme for Government.
In the immediate term, continued focus is required to support nursing home residents, and I am fully committed to ensuring the relevant measures will evolve in line with identified learnings. We must ensure that older people, especially those at high risk of infection, are at the centre of our continued response to COVID-19."
Minister Butler welcomed the significant report prepared by the panel and outlined that immediate focus would now turn to moving forward with implementation. Minister Butler said:
"I acknowledge the substantive nature of the range of recommendations made and that the capacity and resource implications are challenging, along with some of the suggested timeframes.
Implementing the report's short-term recommendations will ensure the ongoing protection of nursing home residents, the preparedness of the nursing homes sector and the health system in response to COVID-19 and the winter ahead.
We will focus immediately on the establishment of implementation structures with an inter-agency Implementation Oversight Team to be setup and have its a first meeting in the next week."
Professor Cecily Kelleher, said:
"We all know that we are living in completely unprecedented times. We are living through a pandemic, the like of which we have not seen for a century. We as a society mourn the loss of the 985 people whose deaths prompted the creation of this panel and offer condolences to the families and loved ones of all those who lost someone during that period. Our report proposes measures to ensure the ongoing protection and support for nursing home residents as COVID-19 remains a significant threat to their health and wellbeing."
I believe that people have learned from the experience of the past six months and are much better prepared to manage both prevention and treatment of COVID-19 in nursing and care home settings. In identifying those lessons learned we seek to apply these insights in a tighter timescale in order to improve the outcome of the ongoing response."
Summary of recommendations:
1.1. Continue the enhanced public health measures for COVID-19 adopted by NPHET in March-April
1.2. HSE COVID-19 Response Teams have been critical and must remain in place
2.1. Develop an integrated infection prevention control strategy in the community with a particular focus on all nursing homes
3.1. Access to rapid testing with fast tracked results
3.2. PPE to be readily available and staff training with on-site supervision on every shift
4.1. Ensure all residents coming from the community or proposed transfers from hospital are tested for COVID-19 prior to admission
5.2. Nursing homes should have a clear written back-up plan when regular staff cannot work or fail to turn up for work, incorporated into the preparedness plan
5.3. All Healthcare Assistants should have a relevant QQI level 5 qualification or be working towards achieving it
5.4. Framework for Safe Staffing and Skill mix (2018) should be prioritised and urgently developed to apply in nursing homes-public and private, nationally
6.1. Improve linkage amongst different datasets such as CIDR with HIQA and GRO datasets.
6.7. HPSC, HSE and HIQA should produce a detailed epidemiological analysis comparing both risk and protection factors associated with having an outbreak or not at all in HIQA regulated facilities
7.1. Establish new integrated Community Support Teams with clearly defined joint leadership and responsibility across each CHO and hospital group area on a permanent basis
8.1. A GP will be a key member of each community support team and in the interim on each Covid-19 Response Team
9.1. HIQA should carry out and publish a detailed audit of existing staffing levels (nursing and care assistant) and qualifications in all nursing homes-public, voluntary and private
9.3. There should be national criteria on roles and responsibilities of the Person-in-Charge and registered nursing staff in nursing homes. This should be incorporated into the regulatory framework
10.1. HSE training programmes such as HSELanD, for example, should continue to be made available to private nursing homes and an appropriate governance structure established
11.1. Every nursing home should be linked with the Community Palliative Care Team in their area
12.1. HPSC should proactively/regularly review visiting guidelines in order to achieve a balance between individual freedoms and protective public health measures, in line with Department of Health ethical guidance
13.1. Meaningful communications with residents and families should take place regularly in relation to visiting protocol, changes in processes and explanations relating to same
14.2. HIQA itself identified a deficit in infection control and risk management expertise in this sector. Mandatory training records including inspection control should be included consistently in the inspection process
15.1. Integration of private nursing homes into the wider framework of public health and social care should be advanced
15.2. The Department of Health and HIQA should explore introducing a requirement that all nursing home providers promote, facilitate and engage meaningfully with independent advocacy services
Expert Panel Members:
Professor Cecily Kelleher (Chair), DMed MD MPH FRCPI FFPHMI MRIA is Principal of the College of Health and Agricultural Sciences at University College Dublin.
Professor Kelleher is Full Professor of Public Health Medicine & Epidemiology and a Former Dean of Public Health at UCD. Her research interests are in Cardiovascular and Nutrition Epidemiology and Health Promotion. She has been principal investigator of the Health Research Board Lifeways Cross-Generation Cohort Family study from 2001-present, is Lead Investigator of the Irish component of WHO Childhood Obesity Surveillance Initiative and was also Lead on the All Ireland Traveller Health Study (2007-2011). She is a former Chair of the statutory bodies, the Women's Health Council and the Medical Bureau of Road Safety. She is currently Chair of the UCD NVRL President's Advisory Committee and is a member of the Ireland East Hospital Group Board and the Mater Misericordiae University Hospital Board.
Professor Cillian Twomey graduated in medicine from UCC in 1970 and worked for 31 years as geriatrician in Cork University and St. Finbarr's Hospitals, Cork. The position also involved teaching responsibilities to UCC's medical students, to doctors in postgraduate training as well to nurses and other healthcare professionals. He retired from clinical practice in November 2010.
He is a member and chairman of the Joint HSE-Irish Hospice Foundation (IHF) Hospital friendly Hospitals (HfH) Oversight Group (2017 to date). He a member of the Board of SAGE Advocacy clg (2017 to date). Prof Twomey has been involved in a range of other activities including: Chair, Steering Group overseeing a three-year Health Research Board (HRB)-funded project on the application of advance care directives in residential care settings and a member to the Board of the Health Information & Quality Authority (HIQA) 2010-2015.
Ms Petrina Donnelly, Group Director of Nursing, RCSI Hospital Group
Chief Director of Nursing and Midwifery for the Royal College Surgeons Ireland Hospitals Group. Joining the group in February 2020 at the start of the pandemic provided opportunities to introduce new ways of working and to build strong links with the surrounding community and private healthcare facilities.
She previously spent two years, as Director of Nursing for a Private Healthcare Group, having responsibility as person in charge in opening and operationalising a new state of the art Residential Care Home. This role included setting up approved processes and procedures meeting National Regulatory Standards whilst ensuring a safe and homely environment welcomed residents and staff. Prior to this role, she spent 18 years in acute services working in many roles progressing to Executive Nurse Management level. She is an Executive member of the Irish Association Directors of Nursing and Midwifery.
Ms Brigid Doherty, Public Representative
Brigid Doherty worked as a Patient Advocate from 2010 until her retirement, providing direct advocacy support and guidance to individuals who believed they have had an adverse outcome as a result of an experience within the Irish healthcare system.
She is a qualified general nurse and midwife and has worked in healthcare in Ireland and the UK for over 45 years. Her healthcare experience is across hospital, hospice and community settings with significant management experience at various levels throughout her career.
She currently sits on a number of Department of Health and HSE Advisory Committees, National Screening Service Committees as a public representative and is a member of the Board of NOCA.
By: Eilis O'Brien, UCD Univeristy Relations