Japanese government awards commendation to UCD historian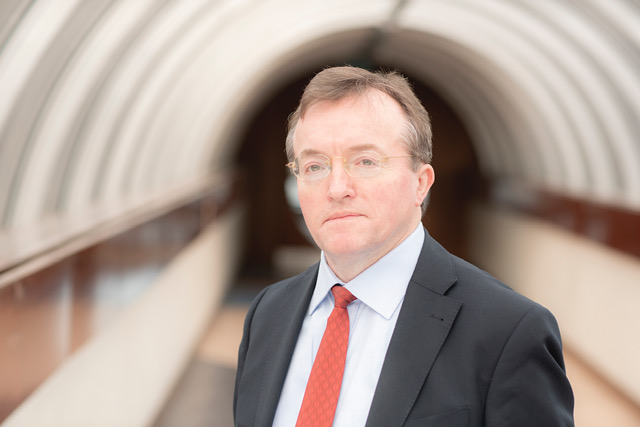 Posted 2 December, 2020
The Japanese government has honoured a UCD professor with a commendation in recognition of his work to promote understanding between Ireland and Japan.
Dr Declan Downey was presented with the award by the country's Foreign Minister MOTEGI Toshimitsu, and is among 172 individuals and 65 groups worldwide to receive the honour.
The annual ceremony to mark the occasion was not be held this year due to COVID-19 restrictions.
"Not only is the Commendation a great personal honour for me, it also adds yet another high international distinction to the reputation and profile of UCD School of History and of the Interdisciplinary UCD Japan Studies Group. Indeed it is a magnificent official international recognition of UCD's global engagement," said Dr Downey.
The 'Commendations of the Foreign Minister of Japan' are awarded to those with outstanding achievements in international fields who have contributed to building friendship between Japan and other countries.
A leading researcher in Japanese studies in Ireland, Dr Downey has lectured on the history of Japan for 25 years at University College Dublin.
Having played an important role in helping the development of the UCD Japanese Studies Group, he supervised the first ever doctoral thesis in Japanese History to be undertaken and submitted in Ireland.
Alongside fostering academic links with the universities of Kyoto, of Tokyo, and others such as Sophia, Keio and Waseda, he served for several years as an advisor to the Irish government's Asian Strategy Committee.
His significant achievements include collaborating in cultural and academic activities of the Embassy of Japan in Ireland, such as a symposium to commemorate the 150th anniversary of the Meiji Restoration and a seminar on the Japanese Imperial Family on the occasion of Emperor Naruhito's accession in 2019.
For his academic studies, Dr Downey has received two knighthoods from European countries. In 2003 he was presented with the Knight's Cross of the Federal Republic of Austria in recognition of his pioneering work on Irish emigrants in Imperial Austria and on Irish-Austrian historical relations.
In 2008, he was awarded an insignia of Knighthood in the Order of Isabel la Católica on behalf of King Juan Carlos I for his work on the historic ties between Ireland and Spain.
By: David Kearns, Digital Journalist / Media Officer, UCD University Relations