Pritzker Prize Laureates: Yvonne Farrell and Shelley McNamara receive architecture's highest honour
Posted 3 March, 2020
Renowned Irish architects Yvonne Farrell and Shelley McNamara have been named the 2020 laureates of the Pritzker Architecture Prize, their profession's highest honour.
Ms Farrell and Ms McNamara, founders of Grafton Architects, are both University College Dublin graduates and former faculty and adjunct professors at the UCD School of Architecture.
The pair are the first two women to share the architecture world's most prestigious prize, and are the first duo in almost a decade to receive the award.
In announcing the Irish architects as this year's winners, the Pritzker Architecture Prize jury said they had earned the prize for "for their integrity in their approach to both their buildings, as well as the way they conduct their practice."
"They have tried, with considerable success, to help us all overcome what is likely to evermore become a serious human problem," added Jury Chair Justice Stephen Breyer.
"Namely, how do we build housing and workplaces in a world with over half of its population dwelling in urban environments, and many of them who cannot afford luxury."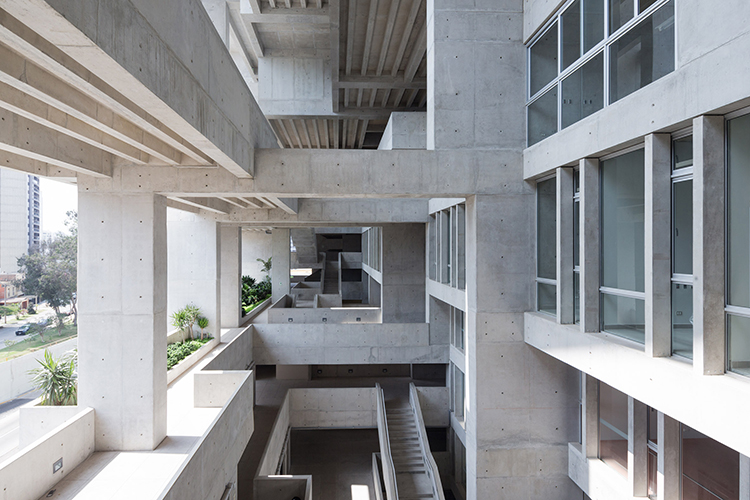 Universidad de Ingenieria y Tecnologia by Grafton Architects, which won the first RIBA International Award Photograph by Iwan Baan/Pritzker Architecture Prize
Speaking to the New York Times, Ms Farrell and Ms McNamara said they had never sought the kind of public recognition the Pritzker Architecture Prize represents.
"We're not afraid of monumentality and making important gestures when necessary, but we're also not afraid to recede and be in the background," Ms McNamara said.
"We think about a heroic space and at the same time think about how a human being feels in our space. We think about our agenda as being a humanist agenda, and that's at the forefront."
"Architecture is the silent language that speaks," Ms Farrell added.
"We're really saying that, when people need something, they don't just need a building that will keep the rain out. They need something we need to find expression for."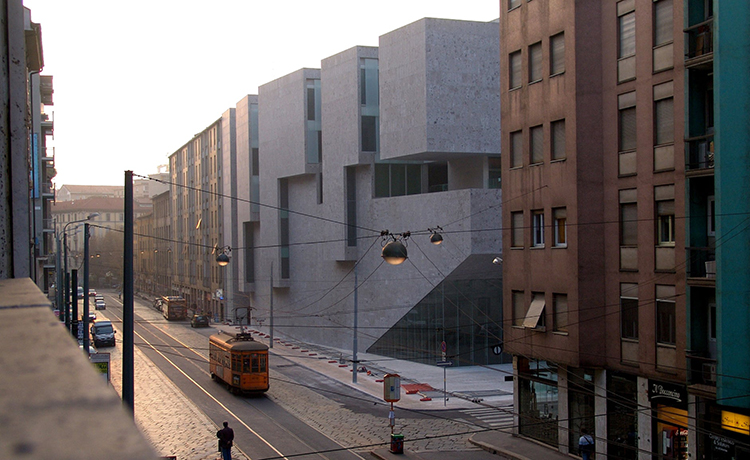 Universita Luigi Bocconi School of Economics in Milan designed by Grafton Architects Photograph by Federico Brunetti/Pritzker Architecture Prize
The collaboration between Ms Farrell and Ms McNamara began when they first met as students at UCD in 1974.
Together they founded Grafton Architects in Dublin in 1978, and they and their firm have received numerous accolades architecture awards over the last 40 years prior to the Pritzker, including the Jane Drew Prize (2015), the inaugural RIBA International Prize (2016), and the Royal Gold Medal (2020).
The UCD pair were the first ever Irish architects to be selected as curators of La Biennale di Venezia in 2018.
The Biennale Architettura is considered the world's greatest exhibition of architecture with over 250,000 visitors expected to attend this year.
This is the second time that architectural graduates from UCD have been named as Pritzker Laureates.
Distinguished Irish-born architect Kevin Roche, whose work over 70 years won international acclaim, was awarded the honour in 1982.
Mr Roche, who passed away at the age of 96, was considered of the greatest architects of the 20th century and was at the forefront of post-war American design.
Born in Dublin, he graduate from UCD in 1945. In 2012, he was awarded UCD's Ulysses Medal, the University's highest honour.
By: David Kearns, Digital Journalist / Media Officer, UCD University Relations