ERC funds big data study on how migration impacted Victorian identity and culture
Posted 30 March, 2020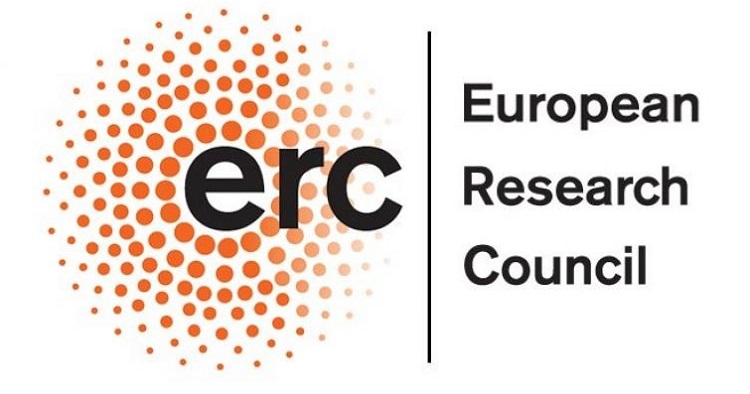 Professor Gerardine Meaney is one of only two Irish women, in any discipline, to be awarded such a grant by the ERC
Her study will involve text analysis of nearly 36,000 books in the British Library Nineteenth Century Corpus
Professor Gerardine Meaney has receive a prestigious European Research Council (ERC) Advanced Grant of €2.5 million for a study focused on migration and culture.
An expert on applying new digital methodologies to humanities research, the UCD academic is one of only two Irish women, in any discipline, to be awarded such a grant by the ERC.
Professor Meaney, of the UCD School of English, Drama and Film and Director of the UCD Centre for Cultural Analytics, will use the ERC funding to complete a text analysis of nearly 36,000 books in the British Library Nineteenth Century Corpus.
"I am delighted to have been awarded this ERC Advanced Grant which will allow me and the team to identify the long term impact of immigration on Victorian culture and the influence of Victorian attitudes in the 21st century," she said.
Her five-year study 'European Migrants in the British Imagination: Victorian and Neo-Victorian Culture (VICTEUR)' will use big data to address a key unanswered societal question, how does migration impact on the cultural identity of both migrant and host communities in the historical long-term.
"The project will address these questions through analysis of a very large scale dataset, but it is ultimately concerned with the potential of literature to create a shared culture, to allow us to re-imagine and re-write the stories we tell ourselves about who we were, who we are and who we might become," Professor Meaney added.
Dr Derek Greene, an Assistant Professor in the UCD School of Computer Science, and an expert in the field of machine learning, will collaborate on the study.
The VICTEUR study will combine data analytics and literary criticism to investigate representations of migrants and by migrants in Victorian fiction.
The primary Victorian case studies will be Irish, Italian and Eastern European Jewish migrants. The study will also analyse continuities and changes in the representation of migration in neo-Victorian global trans-media in the 21st century.
The aim of the study is to develop a new transhistorical and intra-national model for understanding migration as a key driver of cultural development.
Professor Orla Feely, UCD Vice-President for Research, Innovation and Impact congratulated Professor Meaney on securing a highly competitive ERC Advanced Grant.
"Her project, conducted in collaboration with Dr Derek Greene, is an excellent example of how digital techniques can be combined with humanities research, and how examination of the past can illuminate the present," she added.
Professor Meaney was one of four researchers in Ireland to be among the 185 European-based experts who shared in the latest ERC Advanced Grants, worth a total of €450m.
Advanced Grants are awarded under the 'excellent science pillar' of Horizon 2020 and awardees are exceptional leaders in their field with track records of significant research achievements in the last ten years.
Mariya Gabriel, European Commissioner for Innovation, Research, Culture, Education and Youth, said: "Europe's future depends on science and research. The crisis we face today reminds us how important it is to listen to scientific advice, and to allow the research community to help us prepare for the challenges of the future.
"By supporting frontier research, the EU enables our brightest scientists to push the frontiers of knowledge for the long-term benefit of all. We don't know from where the next scientific breakthroughs may come, how they could be inspired, and what challenges lie ahead of us. That is why we have the European Research Council as a vital component of the EU's Horizon 2020 programme."
The President of the European Research Council (ERC), Professor Mauro Ferrari, said: "These senior research stars will cut new ground in a broad range of fields, including the area of health. I wish them all the best in this endeavour and, at this time of crisis, let me pay tribute to the heroic and invaluable work of the scientific community as a whole."
By: David Kearns, Digital Journalist / Media Officer, UCD University Relations