Horizon 2020: UCD led WeCount project allows Irish households to record outside traffic
Posted 27 November, 2020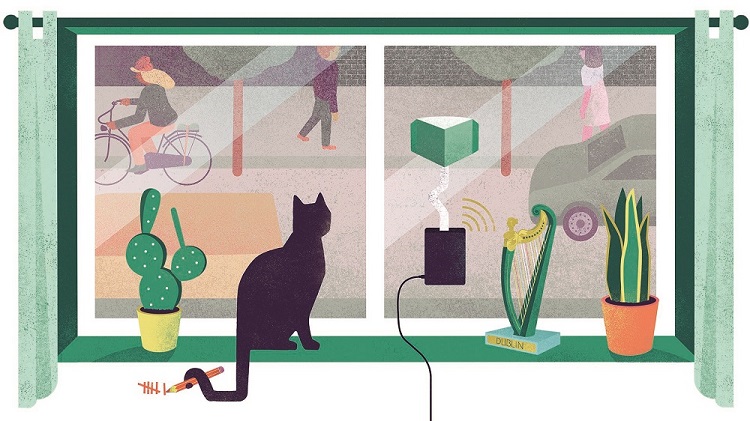 Hundreds of people in Dublin are now recording the traffic outside their homes as part of an ongoing Horizon 2020 project being supported by University College Dublin.
WeCount, an EU Citizen Scientist initiative, aims to give ordinary people hard data on what is happening outside their properties so that they can create informed solutions to local road and transport issues.
The project is currently being piloted in five European cities, Madrid, Ljubljana, Dublin, Cardiff and Leuven, and in Ireland it is being overseen by Associate Professor Francesco Pilla, from the UCD School of Architecture, Planning and Environmental Policy and co-director at the UCD Spatial Dynamics Lab.
"WeCount aims to empower citizens to take a leading role in the production of data, evidence and knowledge around mobility in their own neighbourhoods, and at street level," he said.
"The concept is simple, with a sensor in combination with a low-cost computer and software, anyone can count the traffic in his or her street. And with this measurement data, an individual citizen or a group of citizens can collect evidence towards more sustainable local motility and increased liveability in their area."
He added: "We will be working in close collaboration with all the local communities interested in being involved to provide them with the tools to hearing their unheard voices."
People across Dublin are being given cameras to monitor the traffic going past their homes. The WeCount project is aimed at giving people data that they can use to campaign for quieter streets or better air quality in their area. | Read more: https://t.co/D6gIxF4XWz pic.twitter.com/FuxM26c1dj

— RTÉ News (@rtenews) November 26, 2020
As part of WeCount, households host Telraam sensors in part of their homes with a clear view of the road. These cameras then record any cars, heavy vehicles, bicycles and pedestrians that pass by.
The sensor also monitors local air and noise pollution to establish a link between traffic and local pollution; this is to provide evidence to support communities concerned about sustainability and liveability in their areas.
A small computer in the sensor converts these recordings into data, and the video captured never leaves the device so the process is GDPR compliant.
Those involved with the project own the data and can use it to lobby their local authorities.
UCD will work closely with local communities involved with WeCount, organising data storytelling workshops which will allow the sensors to be calibrated periodically.
Those interested in hosting a sensor as part of the WeCount project should visit here to sign up.

By: David Kearns, Digital Journalist / Media Officer, UCD University Relations (with materials from Micéal Whelan, UCD Research and Innovation)