UCD places 22 in Times Higher Education Impact Ranking for UN Sustainability Goals
Posted 21 April, 2021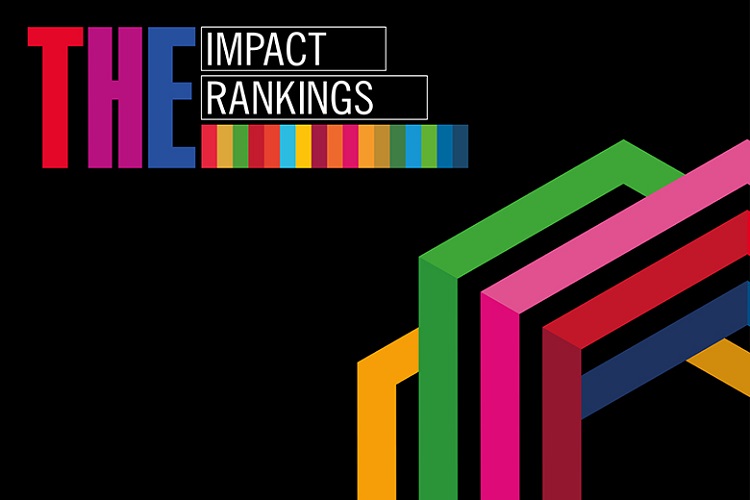 University College Dublin is now ranked 22 in the Times Higher Education Impact Rankings, an increase of 12 places compared to 2020's benchmarks of universities against the United Nations' Sustainable Development Goals (SDGs).
These seventeen SDGs aim to provide a common framework for global action on sustainability, with a focus on major issues such as climate change, quality education, gender equality, and an end to poverty and hunger worldwide.
The Times Higher Education (THE) Impact ranking highlights those universities best achieving these goals by evaluating their performance against the indicators for each Goal in respect of activities including research, education, outreach, and stewardship.
UCD's rise in the 2021 Impact Rankings comes following the adoption of its 'Rising to the Future 2020-24' strategy which has 'Creating a Sustainable Global Society' as the first of four strategic themes.
For 2021 UCD participated in 10 of the 17 SDG individual Impact Rankings, and was ranked top of the class in Ireland in two individual rankings, namely:
SDG 8: Decent work and Economic Growth, where UCD is ranked 41st.
SDG 9: Industry, Innovation and Infrastructure, in which UCD is ranked 32nd.
The University also achieved a high placement in two other individual listings:
SDG 11: Sustainable Cities & Communities, where UCD is ranked 16th.
SDG 17: Partnership for the Goals, in which UCD is ranked 30th.
The 2021 Rankings saw UCD's performance in three individual rankings rise over last year's listings. These increases were in:
SDG 3: Good Health & Well-being, where UCD rose 18 places to be now ranked 62nd.
SDG 11: Sustainable Cities & Communities, in which UCD went up 65 places since 2020.
SDG 13: Climate Action, where UCD increased its ranking by more than a hundred.
Outlining UCD's social and economic impact, Vice-President for Equality, Diversity and Inclusion and Dean of Social Sciences Professor Colin Scott said: "UCD has been strongly engaged with advancing sustainability and with ensuring lasting impact for society over a long period. The University recently published its first Sustainability Report.
"Key new initiatives include an innovative interdisciplinary undergraduate programme in Sustainability, and a new online-only MSc in Sustainable Development, both launched in 2020, and already proving very popular with students.
"It is very good to have this international recognition for UCD as a leader in advancing the UN Sustainable Development Goals. But more important than this is the University's ambition and actions to further enhance global sustainability."
Some 1240 universities from around the world were assessed as part of the 2021 THE Impact Ranking, an increase of almost 350 compared to last year's listings.
Irish universities overall have performed very strongly in the rankings, and Ireland is among the top performing countries in terms of its national higher education system's social and economic impact.
Overall, University College Cork topped the list for Irish universities - finishing an impressive 8th in the world due to its top 10 ranking among several SDGs benchmarks.
"The results of this year's rankings demonstrate the importance of universities worldwide in working towards a sustainable world, with representatives from 24 countries and regions, and six continents in the top 100 alone," said Phil Baty, Chief Knowledge Officer, THE.
"Ireland's universities aren't just standing up to be counted in the THE Impact Rankings 2021, but are achieving some fantastic results that show just how seriously they are taking their work towards the individual goals and how successful they are in achieving results."
By: David Kearns, Digital Journalist / Media Officer, UCD University Relations