MoLI's creative partnership celebrated at 2021 Business to Arts Awards
Posted 22 April, 2021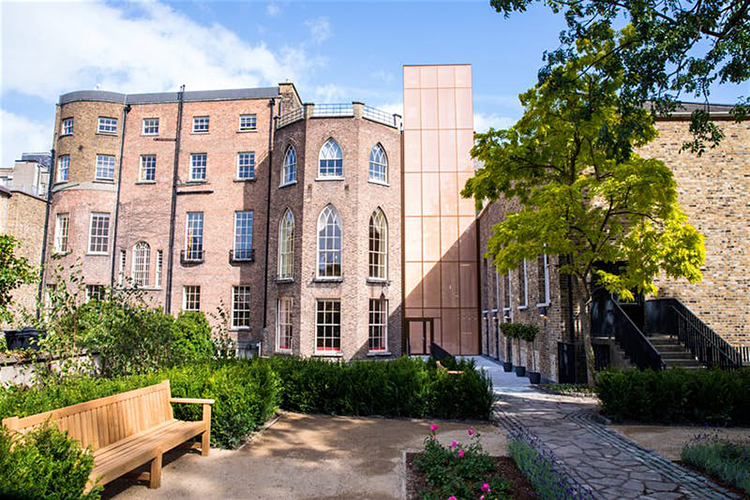 The Museum of Literature Ireland (MoLI) has been recognised at this year's Business to Arts Awards for its successful creative collaborative partnership with the Naughton Foundation.
The pairing were awarded the 'Best Philanthropic Support to the Arts category supported by the Arts Council' prize at a virtual ceremony, and were among nine winners at the 29th annual awards.
MoLI, which celebrates Ireland's rich literary heritage, is a partnership between University College Dublin and the National Library of Ireland, supported by The Naughton Foundation and Fáilte Ireland.
The Naughton Foundation, established by Martin and Carmel Naughton in 1994, supports worthwhile causes in the arts and education across Ireland.
Many of the collaborations shortlisted for the 'Best Philanthropic Support' prize are result of long-term relationships, and among those that were 'highly commended' at the Awards were: Lauritzson Foundation & Royal Irish Academy of Music Science; Foundation Ireland & National Concert Hall in partnership with UCD and TCD Schools of Education; and the Taylor Art Trust & RDS.
Those partnerships shortlisted for the award focused on arts sponsorship, commissioning of artists, staff engagement and CSR initiatives, philanthropy and community engagement.
The Business to Arts Awards aim to celebrate the impact that creative collaborative partnerships can have in supporting the arts.
"In the face of such an unprecedented year, [these Awards] remind us of the resilience and ingenuity of creative partnerships and the positive impact that they can deliver," said Minister for Tourism, Culture, Arts, Gaeltacht, Sport and Media Catherine Martin, TD.
"The innovation and resourcefulness of this year's nominees reminds us of our inherent agility and the importance of culture and arts as a source of inspiration and comfort for many people over the last year."
For a full list of this year's winners, visit here.