UCD Veterinary School appeals for blood donations from dogs
Posted 17 December 2021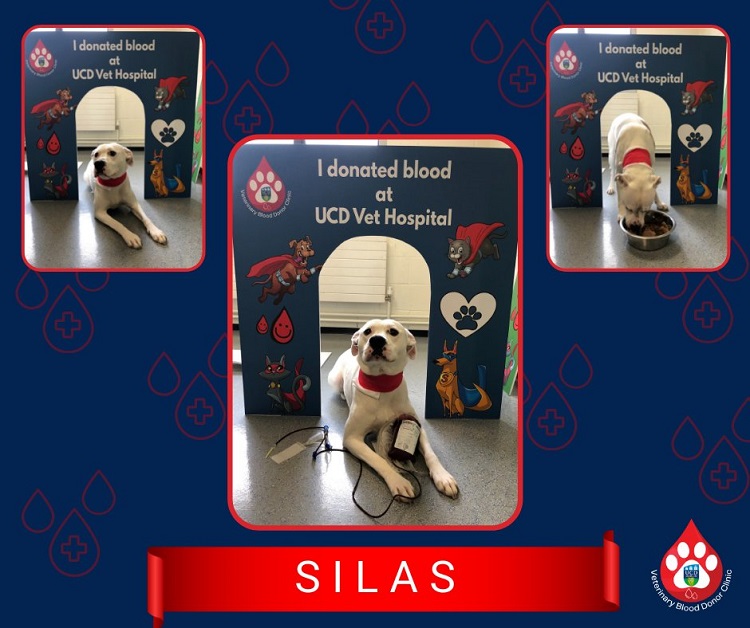 The UCD School of Veterinary Medicine has made an appeal to help refill its canine blood stock following a week of transfusions.
Speaking on RTÉ's Morning Ireland, Professor Carmel Mooney said existing stock has been greatly reduced after several animals had required blood transfusions recently.
Anyone in the Dublin area with a suitable dog is asked to contact UCD's veterinary school. Donations ideally are from dogs used to the procedure, who are aged between one and eight years, weigh over 25 kilos, in good health, and are fully vaccinated and wormed.
"There are many diseases that are associated with the need for blood. Clearly things like trauma, road traffic accidents maybe surgery where there's predictable blood loss," said Professor Mooney.
"But there are a variety of other diseases where dogs destroy their own red blood cells or require them to be replaced while we get the underlying disease under control."
"[This] week, we had several animals in our hospital requiring blood transfusions and we went through our stocks quickly.
UCD veterinary clinic, @ucdvetmed, has launched an urgent Christmas appeal for dog blood donors as blood supplies are running low. But how does a dog give blood, and how important is it? @moscannail spoke to Carmel Mooney of UCD Veterinary who told me all about the appeal. pic.twitter.com/h659r8aTYf

— RTÉ news2day (@news2dayRTE) December 16, 2021
"And when that happens, we ask a nurse can they source a suitable dog for us to donate the blood and they usually use social media for the appeal.
"So we will use dogs on an urgent basis but our preference is that we have a regular supply of donors, where the dog itself is used to the procedure."
Dublin dog owners can contact the veterinary school to donate blood, but Professor Mooney asked those outside of the capital go to their local vet as "most small veterinary practices will have a need for blood donors as well."
Those dogs that have travelled abroad are unable to give blood due to "a range of infectious diseases that we don't currently have in Ireland," she added.
"It's best if the animal is trained to the procedure and has got used to it over several iterations, some of which won't involve blood donation. It's just getting them used to the practice and what might happen."
By: David Kearns, Digital Journalist / Media Officer, UCD University Relations