UCD undertakes new €400,000 accessibility project to support students with disabilities
Posted 05 February, 2021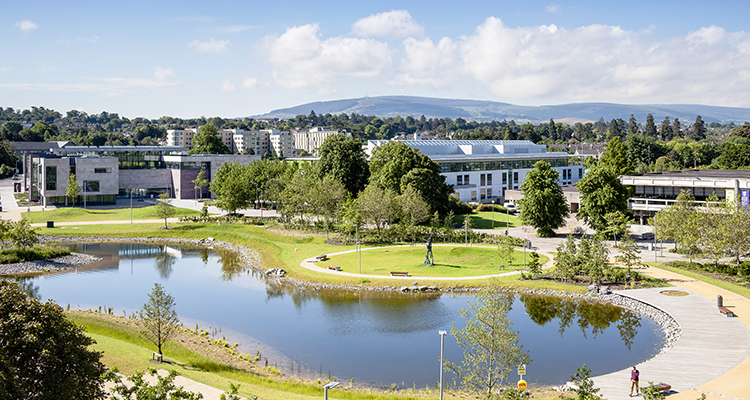 University College Dublin has received €400,000 in funding to develop a new approach to support students with disabilities – who account for almost 14% of the University's student population.
The project, Universal Design, aims to create a programme that will enable faculty and staff to apply the principle of 'University for All' to core modules, teaching and assessment strategies, and associated technologies.
It will feature the installation of a range of new accessible technologies across the University, including text-to-speech and Sensus Access, a digital accessibility tool to convert documents into a range of accessible media.
The project will also contribute to the development of a Gaeilge Text-to-Speech voice in collaboration with the University of Limerick.
Funding for the Universal Design project was awarded by Minister for Further & Higher Education, Simon Harris TD.
"This [investment] is crucial to ensuring that students with disabilities can succeed in higher education," said Julie Tonge, UCD Disability Officer, who will led the project.
"There will always be additional supports available to students who need them, but we want to ensure that students are also supported through the embedding of inclusive practices. This has benefits, not just for students with disabilities, but for the entire student population".
Dr Anna Kelly, Director, UCD Access & Lifelong Learning, welcomed the funding for the project, adding that UCD "has moved access from the margins to mainstream, thereby ensuring that meeting the needs and abilities of a diverse range of students is now everyone's business".
The Universal Design project aligns with strategic development of services for students with disabilities in higher education and offers a unique and innovative response to the HEA's strategy of main-streaming inclusion.
It is part of a series of initiatives by UCD Access & Lifelong Learning to widen access and ensure participation from students traditionally under-represented in higher education.
By: David Kearns, Digital Journalist / Media Officer, UCD University Relations