UCD sets new record for number of 1st year students from DEIS schools
Posted 8 January, 2021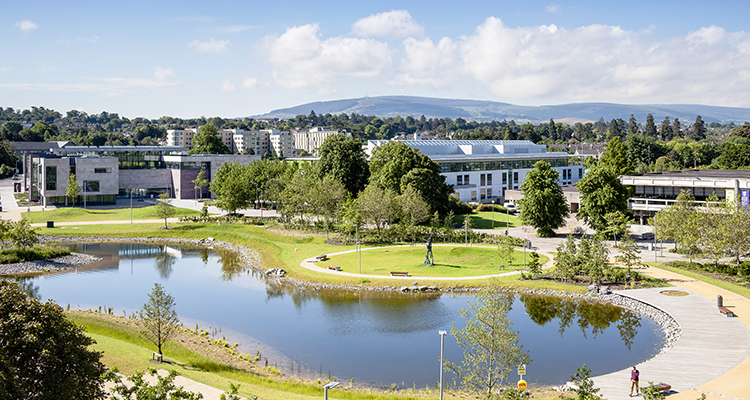 New students coming from DEIS schools increased by 7.4% to record 317

For 2020, record 4,417 first years registered to UCD as number of places increased by 316
In an effort to ease the points inflation pressure caused by the use of calculated grades rather than Leaving Certificate results in 2020, UCD added 210 places for first year entrants (201 with funding from the HEA) as well as 113 Human Capital Initiative places, to increase the number of first year entrants by 323 (7.5%) to a record 4,417 this year.

The number of students coming from 103 DEIS schools increased by a comparable 7.4% to 317, up from 271 in 2019.

Commenting on the publication of the schools of origin list for UCD, the UCD Deputy President and Registrar Professor Mark Rogers said: "We are always interested in encouraging students from non-traditional feeder schools, especially DEIS schools such as the Community School, Balrothery, Tallaght, which this year sent ten students to UCD, up from four in 2019 and Mount Carmel, Kings Inns St, Dublin 1, which sent five students to us this year, up from one last year.
"Back in 2017, 5.8% of first years came from DEIS schools and we are very pleased to welcome and support these students. There are now 103 DEIS schools sending students to UCD."
The top 100 feeder schools to UCD sent from between 12 to 191 students into first year, and the 2020 list shows very little divergence in terms of these large feeder schools into the University.

Sixteen of the top 20 schools were in that cohort last year.

New school, Temple Carrig, Greystones leapt into to top 20 with 42 students in 2020.
The Dublin Academy of Education, a senior cycle school located in Stillorgan, is included in the data for the first time and is ranked 4th.

Including two senior cycle/repeat schools, twelve of the top twenty schools are fee paying.
This is, of course, partly a consequence of the location of UCD's campus in south Dublin where many schools charge fees.

Coláiste Eoin, the high-performing boys' gaelscoil and (alongside Coláiste Iosagáin) the nearest secondary school to UCD, rose from 25th to 7th sending 49 students this year compared with 28 in 2019.
Although it should be noted that last year's number was considered low for this school.
Other non-fee-paying schools in the top 20 include Muckross Park College, Knocklyon Community School, Temple Carrig, Coláiste Iosagáin, Our Lady's Templeogue, St Benildus, and Loreto Bray.

Looking at schools with small numbers entering UCD, 38 schools who did not send a single student last year are on this year's list.
A further 33 have one student admitted this year and one student last year. Some of these schools such as Gairm Scoil Einne, Cill Rónáin, Inis Mór, Aran Islands are small and geographically distant from Dublin.

Others, such as St Paul's CBS, North Brunswick Street, Dublin 7 - known as the Brunner and alma mater of Johnny Giles - are DEIS schools serving communities with considerable needs.
By Eilis O'Brien, UCD University Relations