Upsurge in applications pushes UCD first preferences to 10,265 for July CAO closing date
Posted 12 July, 2021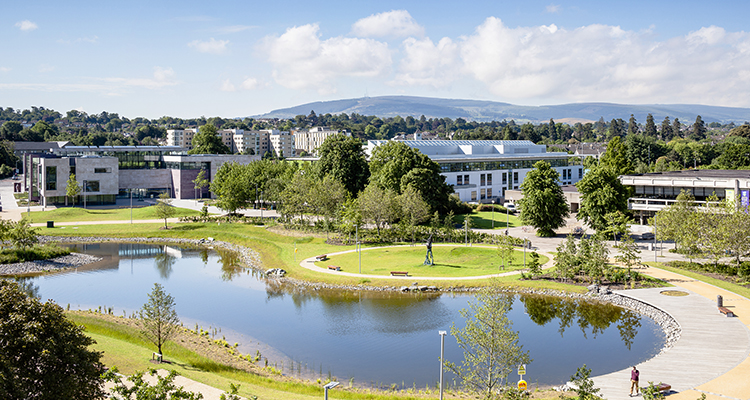 CAO applications in July for Level 8 degrees rose by over 8.5% to 77,336, up 6,000 from 71,314 this time last year, leading to UCD's national proportion of first preferences increasing to 13.3%, from 12.7% in 2020.
First preferences for University College Dublin degrees rose by 13.2% over last year to a record 10,265, influenced to some degree by rises in the number of Irish school-leavers, non-Irish EU applicants, mature students and deferred applications from students who may already be in the higher education system.
In March these anomalies were forecast as a result of COVID-19, Brexit and demographic increase.
Out of thirty-seven entry routes to degrees at UCD, 31 have recorded an increase in first preferences this year.
Last year UCD admitted 4,474 students into first year – an increase of 7%. Of these new places, 113 were created to support the Government's Human Capital Initiative, and 210 new places were specifically added to help adjust for the impact of using calculated grades arising from last year's Leaving Certificate results.
With students combining exam results with calculated grades in this year's Leaving Certificate it is too early to predict the impact on points.
Commenting on the figures, Professor Mark Rogers, Deputy President and Registrar of UCD, said: "We are delighted to see the continuing recognition for UCD programmes reflecting the reputation UCD degrees hold nationally and internationally.

"To support this growing demand, we continue to grow the numbers of students in our programmes and, with appropriate Government funding, hope to increase our places in many high-demand courses in the coming academic year."
Summary view of the areas of high demand:
STEM
The strength of STEM degrees continues with first preferences for DN150 Engineering, which circa 260 students into first year, increasing by 20%. DN200 Science, with an intake of over 400, increasing by 14% and DN201 Computer Science, with an intake of over 100, increasing by 7%.
Construction
Demand for places in DN100 Architecture continues to increase and this year rose by 60% to its highest ever number.
Healthcare
As signalled in March, first preferences in nursing all rose, with DN453 Mental Health Nursing recording an increase of 60% over July 2020. Medical degrees also all increased first preferences. DN411 Radiography Graduate Entry recorded the largest increase (82%) in first preferences. Veterinary Medicine DN300 and Veterinary Nursing DN310 increased by 9% and 27% respectively.
Business
DN660 Commerce International first preferences increased by 43% while the larger DN650 Commerce programme held steady.
Social Sciences
DN700 Social Sciences, which has the largest intake of students at 525, has increased first preferences by 25% over this time last year.
Arts & Humanities
The suite of degrees offered in Arts & Humanities, DN520 Arts, DN530 Humanities and DN541 International Languages, all increased by circa 20%.
Agriculture
This year UCD consolidated five agriculture degrees into a single common entry DN250 Agricultural Science. DN261 Food Science and DN262 Human Nutrition remain denominated degrees and recorded first preference increases of 3% and 25% respectively.
By Eilis O'Brien, UCD University Relations.