Four UCD subjects in top 50 QS World University Rankings by Subject
Posted 08 March, 2021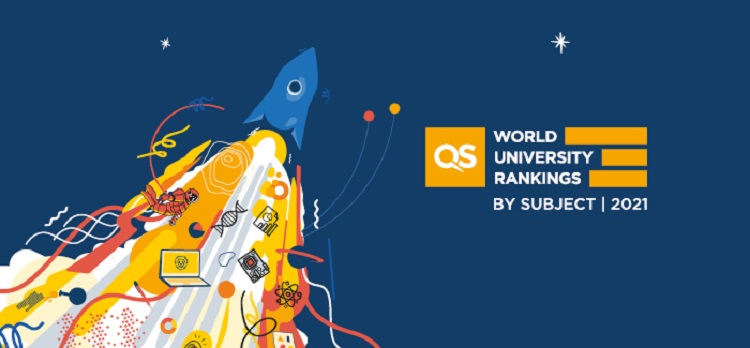 University College Dublin remains one of the world's top universities according to the 2021 QS World University Subject Rankings.
In the latest edition of the world's most-consulted university rankings, UCD was named among the best universities globally in the study of 38 subjects.
Its best performance was in Veterinary Science, which has risen nine places year-on-year to rank 23rd globally, and was Ireland's highest-ranking programme in this year's listings.
Also included in top 50 were three other subject areas at UCD, namely Sports-related Subjects at 34th; Library & Information Management listed at 45th; and Petroleum Engineering at 50th, the same position it held in last year's rankings.
Alongside this, the University had eight subject areas ranked in the QS top 100. These were: Agriculture & Forestry, Archaeology, English Language & Literature, History, Nursing, Law, Politics & International Studies, and Philosophy.
Of the 38 academic disciplines from UCD that are in the 2021 subject rankings, 11% improved their positions in the ranking over last year's list, and 34 appear in the top 200.
The 2021 edition of the QS World University Rankings by Subject, complied by global higher education analysts QS Quacquarelli Symonds, provides an authoritative comparative analysis on the performance of 14,435 individual university programs, taken by students at 1,452 universities around the world, and across 51 academic disciplines and five broad Faculty Areas.
Universities are scored according to academic reputation, employer reputation and research impact (citations), as well as ranked by the h-index, which measures productivity and the impact of published academic work.
With 151 ranked programs from 10 institutions in this year's subject rankings, Ireland is the 23rd- most-represented country in the world.
"Irish universities are currently, relative to their global peers, operating in an extremely challenging landscape," said Jack Moran, QS Spokesperson.
"While most of the higher education systems that have recorded representational or performance improvements – Russia, Malaysia, China, Singapore – have enjoyed significant levels of government financial support, Irish universities have been operating within budgetary constraints for over a decade now. It is therefore all the more impressive that Ireland remains a repository of top-class tertiary education, especially in the Arts, Humanities, and Nursing."
By: David Kearns, Digital Journalist / Media Officer, UCD University Relations