Debut novel by UCD creative writing graduate is snapped up by Viking
Posted 4 May, 2021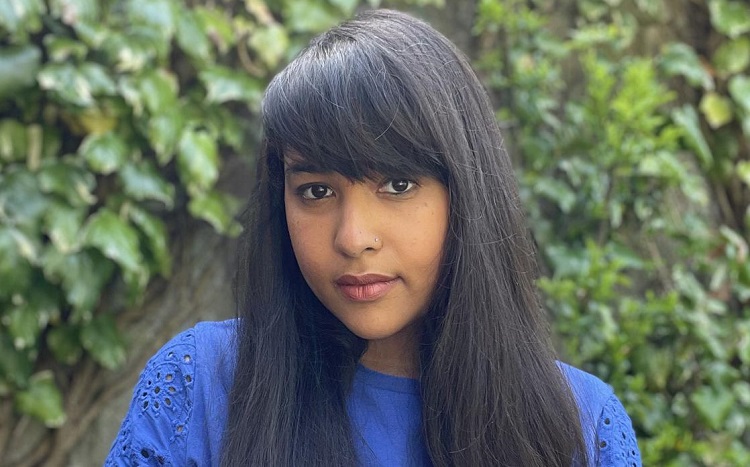 A graduate of UCD's creative writing masters will have their debut novel published on both sides of the Atlantic following its sale to Viking, a publishing house under the Penguin Books group.
Cork-based writer Disha Bose will see her book 'Dirty Laundry' released in the UK and Ireland and in the United States in early 2023.
Described as a domestic noir exploring the dark side of suburbia, the work tells the story of three women whose secrets and lies lead to one of their murders.
"I explore the complicated roles of couples today, the sometimes uncomfortable dynamics of female friendship, and our ideas of happiness," said the author.
"Through one of my characters in particular, I wanted to examine the immigrant experience of parenthood, and what it means to raise your children in a country that isn't your own."
Born in India, but living in Ireland for the past six years, Bose worked in the tech industry before undertaking a masters' degree in creative writing at University College Dublin, where she was mentored by award-winning writer Anne Enright.
Acquiring the rights to Bose's debut book, Viking publisher Katy Loftus, who published 2020's bestseller 'The Thursday Murder Club' praised the UCD graduate's novel for "its confidence and the sheer pleasure of reading it."
"It brings to mind the best of the novels about the dark side of suburban life and parenthood - from Little Fires Everywhere to Big Little Lies — but with a take that is completely now."
The masters' degree in creative writing at UCD has had several notable graduates in recent years, including Irish fantasy and young adult author Dave Rudden – who wrote what would become the first chapter of 'Knights of the Borrowed Dark', the first book in an acclaimed trilogy by the Cavan writer, while studying at the University.
The UCD School of English, Drama and Film has sought to develop and expand UCD's programmes of undergraduate and postgraduate education in the art and practice of creative writing.
This commitment was strengthen by the recent appointment of the award-winning novelist and literary scholar Sarah Moss to the role of Assistant Professor of Creative Writing.
Other notable appointees include Anne Enright as Ireland's first Professor of Fiction, Ian Davidson as Professor of Poetry, Julie Morissy as the first John Pollard Newman Fellow of Creativity, Sinead Gleeson as UCD Arts Council Creative Writing Fellow, and Colette Bryce also as UCD Arts Council Creative Writing Fellow.
By: David Kearns, Digital Journalist / Media Officer, UCD University Relations