Global law firm Linklaters appoints UCD alumna as first female senior partner
Posted 13 May, 2021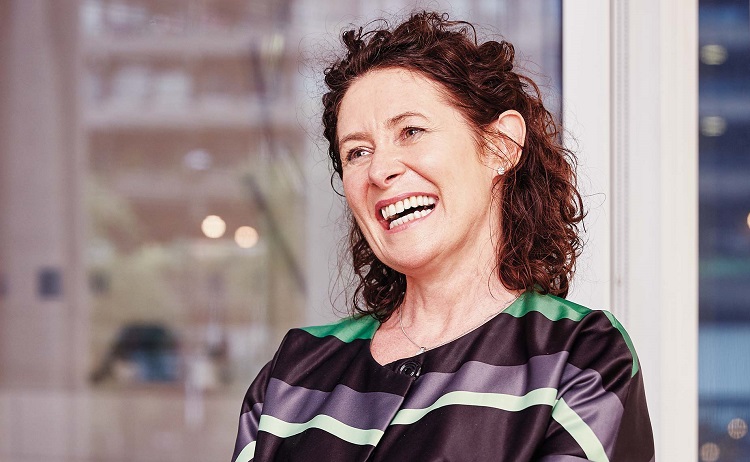 One of the world's leading law firms has appointed a UCD law alumna as its first female senior partner in its 183-year history.
Monaghan native Aedamar Comiskey has been elected to a five-year term at Linklaters, having previously served as the group's Global Head of Corporate.
A respected corporate partner since she was elevated to the position in 2001, Ms Comiskey has worked at the global firm for 29 years.
Graduating from University College Dublin with a BCL in 1990, she was recently named among the Financial News' '20 Most Influential in Legal Services' in 2021; alongside this, she is an active sponsor of the Linklaters' Women's Leadership Programme.
"I am hugely proud to have been elected the Firm's first female Senior Partner. It is an honour and a privilege," Ms Comiskey said.
"Thank you to my colleagues for their trust and confidence in me - I intend to deliver on the vision set out in my manifesto. I want Linklaters to stand out as the law firm with the best minds in the business from truly diverse backgrounds, contributing different perspectives to solve the complex challenges facing business and society today."
The UCD law graduate will take up her new five-year post on July 1, replacing incumbent Charlie Jacobs.
"The Linklaters partners have chosen a terrific next Senior Partner, Aedamar," he said. "I have known Aedamar for her whole career at Linklaters. I have so much admiration for her client focus, strategic thinking and leadership skills not to mention her energy and passion for our people, culture and communities.
"I know she will lead the Firm with confidence and distinction, and I shall follow with great interest the direction in which she takes the Firm during her term."
Ms Comiskey is one of the most prominent public and private M&A lawyers in the market and leads Linklaters' relationship with seven of its largest international clients, including Capita, Dixons, G4S, HSBC and Tate & Lyle. She is also highly-involved in the firm's Latin American expansion.
Founded in 1838, Linklaters is a member of London's 'Magic Circle' – a group which is widely considered to be the five most prestigious multinational law firms headquartered in the city.
As a firm, it currently employs over 2,900 lawyers across 30 offices in 20 countries.
By: David Kearns, Digital Journalist / Media Officer, UCD University Relations