Eleven early-stage ventures compete to win NovaUCD's 2021 Student Enterprise Competition
Posted 26 May, 2021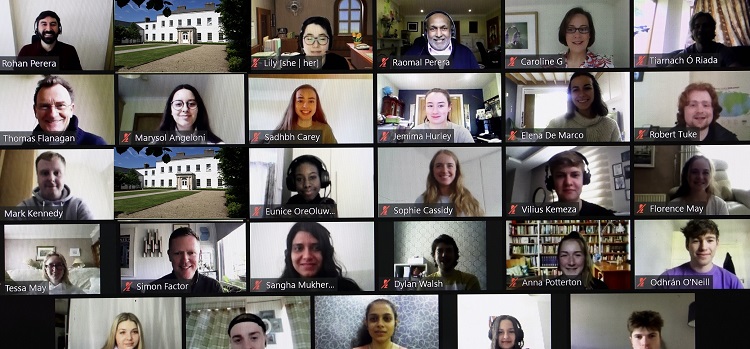 Eleven student led early-stage ventures are in competition to win this year's NovaUCD Student Enterprise award.
The entrepreneurship programme, now in its 7th year, is run by NovaUCD, the Centre for New Ventures and Entrepreneurs at University College Dublin, is an intensive four week mentoring programme for undergraduate and postgraduate students who want to develop and grow start-up companies.
The aim is to assist the students in refining their start-up ideas through a series of structured workshops, including taught content from industry experts, interactive workshops, regular pitching sessions and mentoring.
The winning start-up, judged by a panel of experts, is awarded a €5,000 cash prize; with the second placed team awarded €3,000, and those in third receiving €2,000 in prize money.
The remaining teams each receive a €1,000 cash prize for completing the programme.
An online subscription service that teaches the fundamentals needed to compete in Europe's most established educational engineering event, the Formula Student challenge, won last year's competition.
"Over the next four weeks we will be working with the participating student entrepreneurs to help them to begin to transform their innovative business ideas into early-stage ventures," said Tom Flanagan, Director of Enterprise and Commercialisation.
"Our hope is that the NovaUCD Student Enterprise Competition gives them the knowledge and confidence to build and grow new start-ups following in the footsteps of previous competition participants, Zipp Mobility and Joyst."
Since completing the programme he has gone on to establish Zipp Mobility, and launched e-scooter shared schemes across the UK, secure over €1 million in seed funding, including €250k from Enterprise Ireland, and crowdfunded over €500k as part of an ongoing campaign on the Spark Crowdfunding platform.
Last year postgraduate engineering students, Philip Snell, Edward Byrne and William Langrell, took part in the competition with a business idea to commercialise a new MIDI (Musical Instrument Digital Interface) controller for musicians.
The controller had been developed by Philip as part of his final year thesis project. They went on to establish Joyst Instruments Ltd, a UCD spin-out company with Dr Paul Cuffe, UCD School of Electrical and Electronic Engineering, and raised just under €23,000 via a Kickstarter campaign to commercialise the JV-1 Midi Controller.
In total, over 100 students and over 40 early-stage ventures have completed the NovaUCD Student Enterprise Competition to date.
The 4-week mentoring programme, which uses the Lean Startup and Business Model Canvas approach, includes a series of online structured workshops and interactive workshops delivered by Raomal Perera and Rohan Perera of Lean Disruptor, amongst others.
Topics such as, customer development; value proposition; working in teams; design thinking; prototyping, environment mapping; financial planning and effective fundraising and pitching, will be covered.
The sponsors of the 2021 NovaUCD Student Enterprise Competition are, AIB, Arthur Cox, Deloitte, Ericsson, Goodbody Stockbrokers and Xilinx.
By: David Kearns, Digital Journalist / Media Officer, UCD University Relations (with materials from Micéal Whelan, UCD Research and Innovation)