UCD Library provides free sanitary products to help tackle period poverty
Posted 14 October, 2021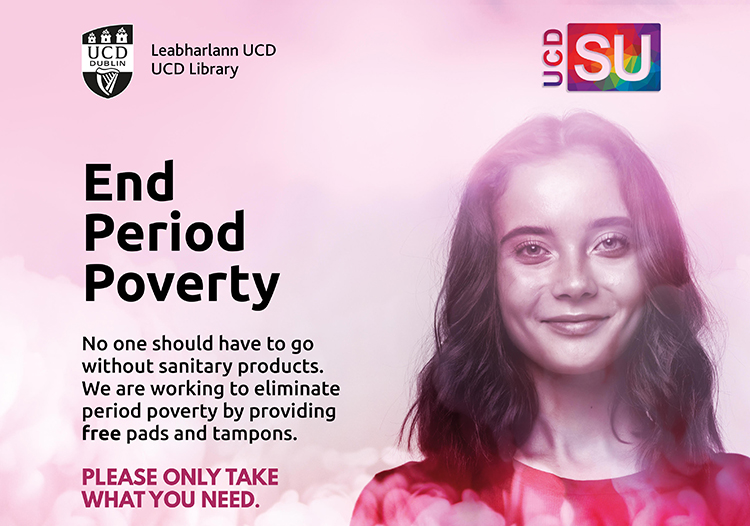 Free sanitary products are now available on campus as part of a new campaign to tackle period poverty.
The initiative, backed by the UCD Students' Union which has long provided free sanitary products to students, and UCD Library, working alongside Jason Last, Dean of Students, aims to support those who cannot afford to buy adequate supplies of sanitary products.
Dispensers with pads and tampons have been provided at two locations across UCD's Belfield campus, with units available in the James Joyce Library, in the bathrooms on floors 2 and 4, and at Student Centre, inside the bathroom by the Astra Hall, and the bathroom next to the Counselling Service.
"The Library plays a pivotal role in everyday student life and we are committed to student well-being," said Associate Librarian Lorna Dodd.
"The Library is the ideal location for this service as it has the longest opening hours on campus and is accessible to all UCD students. We are delighted to work with Carla Gummerson in the UCDSU on this initiative."
A recent international study noted that up to 50% of Irish girls aged between 12 and 19 found it difficult to pay for sanitary products, with 10% reporting they'd been forced to use a "less suitable sanitary product" due to the high monthly costs.
By: David Kearns, Digital Journalist / Media Officer, UCD University Relations