British Ecological Society awards 'Founders Prize' to UCD researcher
Posted 18 October, 2021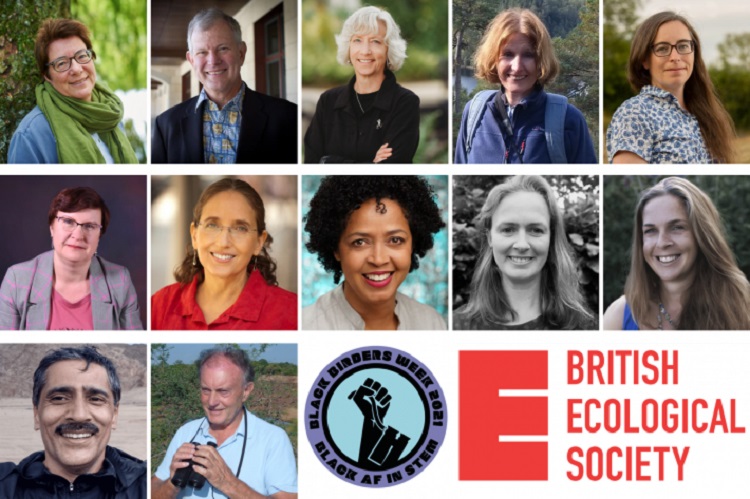 The British Ecological Society (BES) has awarded Dr Dara Stanley with its 'Founders Prize' in recognition that her work has made a significant contribution to the science of ecology.
The researcher, from the UCD School of Agriculture and Food Science, was one of 13 distinguished ecologists to be announced as winners of the BES' annual awards.
"Ecology is becoming an increasingly important and well-recognised discipline, especially in this era of biodiversity loss and climate change, and the BES is at the forefront of this," said Dr Stanley.
"I have been a BES member throughout my career and have benefited so much from BES annual meetings, SIGs, funding, and publications. Therefore, as an early-career ecologist it means so much to me to get this award from BES."
The Founders Prize awarded to the UCD academic commemorates the enthusiasm and vision of the Society's founders, and is given to an outstanding early career ecologist seen to be making significant contributions in the field.
The BES is the world's oldest ecological society, and since its founding in 1913 has grown to over 6,000 members across more than 120 countries.
The full list of 2021 BES award and prize winners:
Honorary Membership: Sue Hartley, The University of Sheffield; Peter Vitousek, Stanford University; Gretchen Daily, Stanford University; Pat Monaghan, University of Glasgow.
President's Medal: Yvonne Buckley, Trinity College Dublin.
Marsh Award for Ecology: Julia Koricheva, Royal Holloway University of London.
Marsh Award for Climate Change Research: Ruth DeFries, Columbia University.
Marsh Award for Ecologists in Africa: Paula Kahumbu, WildlifeDirect.
Founders' Prize: Dara Stanley, University College Dublin.
BES Award: Zoe Davies, Durrell Institute of Conservation and Ecology (DICE), University of Kent.
Ecological Engagement Award: Charudatt Mishra, Snow Leopard Trust.
Equality and Diversity Champion: BlackAFin STEM Collective.
Marsh Ecology Book of the Year award: Ian Newton for Uplands and Bird.
Each will be presented with their prizes during a ceremony held at Ecology Across Borders, a joint conference with the French Society for Ecology and Evolution and BES that will be held in December.
Dr. Stanley was nominated for the award for her ongoing investigations into the non-target impacts of pesticide use on terrestrial ecosystem services in Ireland.
Pesticides are widely used to combat crop pests but when applied they can also come in contact with other non-target organisms, many of which may be providing positive services to the crops and the wider ecosystem.
Understanding the interaction between pesticide use and the delivery of services from nature to agriculture is becoming increasingly important in the shift towards more sustainable agricultural systems, explained Dr Stanley - who leads the PROTECTS and SUSPOLL projects; two programmes funded by the Department of Agriculture, Food and the Marine Science Foundation Ireland examining this topic.
By: David Kearns, Digital Journalist / Media Officer, UCD University Relations