Financial Times rates UCD Smurfit School's MSc in International Management third best in world
Posted 14 September, 2021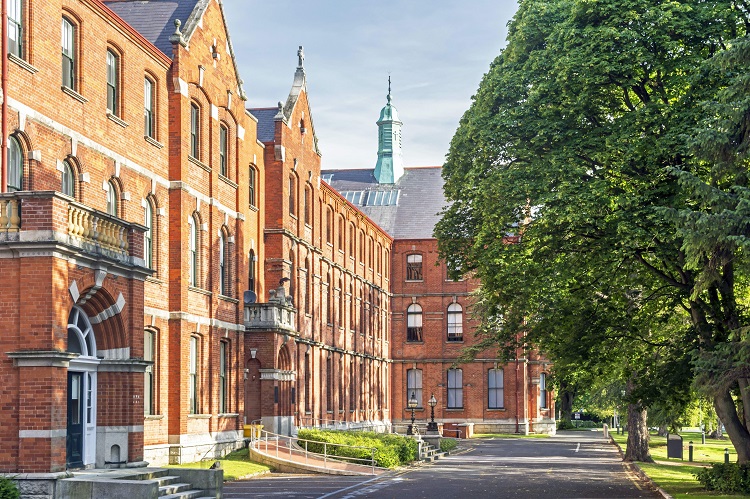 The full-time MSc in International Management at UCD Michael Smurfit Graduate Business School is among the most elite programmes in the world, according to the latest Financial Times rankings.
The course is now ranked third in the world in the prestigious 2021 global Masters in Management listings, the highest ever ranking achieved by a UCD Smurfit School programme.

This placement is a leap of five places on the previous year within the extremely competitive rankings, and marks the fourth consecutive year that the programme has been ranked in the world's top 10.
"This placing in the prestigious Financial Times ranking is the highest ever achieved by a UCD Smurfit School programme and sets a new standard of excellence in business education in Ireland," said Professor Anthony Brabazon, Dean of the UCD College of Business.
"Not only is this a reflection of our outstanding students, alumni and faculty, but it further elevates our reputation as a global centre of excellence for postgraduate business education."
The FT ranking analyses a number of criteria, including post-graduating salary and career services. On average, graduates of the Smurfit School course reported an 81% in their salaries.
The International Management programme offers a unique dual degree with graduates awarded an MSc from UCD Smurfit School and a Masters in International Management (MIM) from CEMS—the global strategic alliance of 34 leading business schools, over 68 multinational organisations and 7 NGOs.
UCD Smurfit School is the only Irish school within this international network.
"At its core, the programme brings together a dynamic, multilingual cohort who have a unique experience studying in both UCD and at another leading business school, as well as undertaking internships in prestigious global corporations," said Associate Professor Andrew Keating, Academic Director of the UCD MSc in International Management.
"The programme delivers a powerful combination of theoretical knowledge and experiential learning, combined with great support and interaction with many leading multinational businesses in Ireland like Facebook and Salesforce. This supports our aspiration to inspire the next generation of impactful business leaders."
By: David Kearns, Digital Journalist / Media Officer, UCD University Relations (with materials from Beth Gormley, UCD College of Business)