US pharma giant West invests in UCD spin-out Latch Medical
Posted 12 August, 2022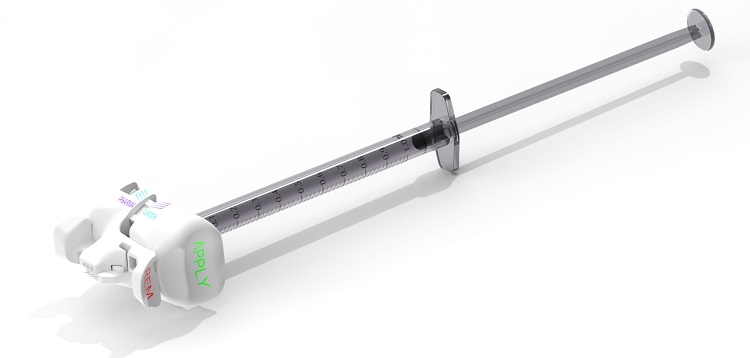 US pharma giant West Pharmaceutical Service has made a strategic investment in Latch Medical, a UCD spin-out headquartered at NovaUCD – the hub for entrepreneurs at the University College Dublin.

Focused on next-generation vaccines and biologics delivery technology, Latch Medical was founded in 2019 by Dr Nicky Bertollo, tthen an early career researcher in the UCD School of Mechanical and Materials Engineering, and Ronan Byrne.

The company's 'Pharma Latch' system offers two delivery device platforms that allow for the low-cost intradermal delivery of drugs and vaccines with rapid, consistent dosing

West is taking a minority ownership stake in Latch Medical and joins Latch Medical's existing investors Atlantic Bridge and Enterprise Ireland.

"West's investment in Latch Medical advances our leadership in innovation through a dedicated focus on the needs of patients," said Robert Segura, Vice-President, Corporate Development, West Pharmaceutical Services.

"We have put our extensive experience of skin biomechanics and understanding of the challenges of intradermal delivery into the development of Pharma Latch. It is a novel technology that can replace traditional injections and infusions and look to realize the potential of intradermal delivery," said Ronan Byrne, CEO, Latch Medical.

"With this investment from West, we can rapidly increase the impact of our technology."

Dublin-based Cormac Ashe, West Senior Director of Research and Development, added: "The methods by which medicines are delivered to patients continue to evolve to meet their desire for ease-of-use and effectiveness. Latch's innovative intradermal delivery technology fits well into this strategy."

With approximately 10,000 team members across 50 sites worldwide, West helps support our customers by delivering over 45 billion components and devices each year.

Headquartered in Exton, Pennsylvania, and with approximately 10,000 team members across 50 sites worldwide, West in its fiscal year 2021 generated $2.83 billion in net sales.

The company is traded on the New York Stock Exchange (NYSE: WST) and is included on the Standard & Poor's 500 index.
By: David Kearns, Digital Journalist / Media Officer, UCD University Relations (with materials from Micéal Whelan, UCD Research and Innovation)