UCD receives highest number of funded projects as €28.5m is invested in Ireland's emerging research talent
Posted 27 August, 2022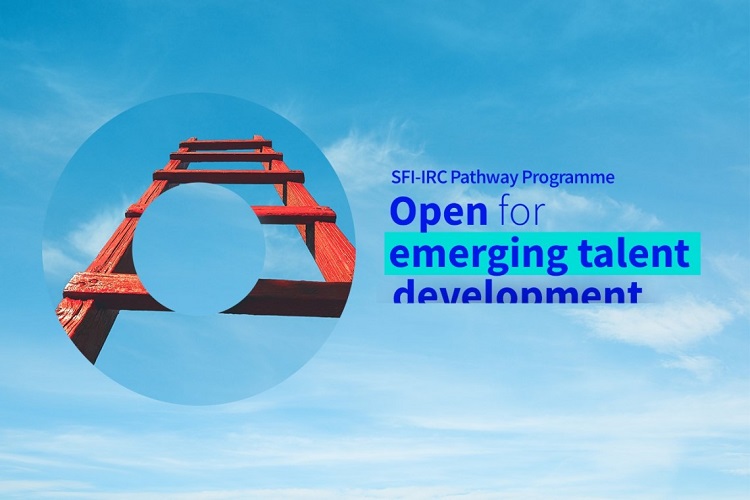 Nine projects at University College Dublin will receive almost €5 million from the Government as it announces a major new investment to support emerging research talent across Ireland.
Some 53 research projects will benefit from €28.5m in funding under the SFI-IRC Pathway programme, a new collaborative initiative between Science Foundation Ireland (SFI) and the Irish Research Council (IRC) aimed at early career research.
With nine researchers getting support, UCD is the third level institution with the highest number of research projects funded.
The awards enable postdoctoral researchers to conduct independent research for a four–year period, and provide funding for a postgraduate student supervised by the awardee.
The UCD projects funded are:
Dr Drew Thomas, UCD School of History: Applying Artificial Intelligence to the Printing Press: Transforming Visual Communication During the Protestant Reformation (€477,455)
Dr Robert Power, UCD School of Archaeology: The Evolution of Dietary Diversity and the Transition to Agriculture in Europe (€536,482)
Dr Mario Manresa, UCD School of Medicine: Investigating the mediators and mechanisms that govern inflammatory responses on fibroblasts and the impact of fibroblast-macrophage interactions in inflammatory bowel disease (€552,500)
Dr Chris Kavanagh, UCD School of Mathematics and Statistics: Perturbative Analysis of the Two Body Problem in General Relativity in the Small Mass-Ratio Limit (€519,548)
Dr Lingli Zhou, UCD School of Earth Sciences: Controls on high-grade stratiform Co mineralisation in the Central African Copperbelt (CRITICAL) (€551,900)
Dr Monica De Gaetano, UCD School of Biology and Environmental Science: Synthetic Lipoxin-A4 mimetics: novel therapeutic approaches to target residual inflammatory risk in Atherosclerosis-Associated Diabetes Complications (€552,201)
Dr Junli Xu, UCD School of Biosystems and Food Engineering: Understanding the impacts of micro(nano)plastics released from plastic products using spectral imaging (€550,682)
Dr Elaine Corbett, UCD School of Electrical and Electronic Engineering: A new human-computer interface for assessing neuromuscular-cognitive interactions in decision making (€548,186)
Dr Sigrid Dupan, UCD School of Electrical and Electronic Engineering: Sensory feedback for upper limb prosthetics (€543,474)
Announcing the new investment, Minister for Further and Higher Education, Research, Innovation and Science Simon Harris TD said the funding would "allow researchers to advance their work and further develop their careers towards becoming the next generation of research leaders in Ireland.
"It is important that we retain and support our emerging talent across all areas of research, from astronomy, cancer, economics, energy, to health and nutrition."
Adding: "Crucially, this fund focuses on the representation of female researchers in the higher education system. We want to continue to increase the number of females participating in research and funds like this are crucial to helping us achieve this."
Minister @SimonHarrisTD @DeptofFHed has announced an investment of €28.5 million across 53 research projects to support Ireland's emerging research talent through the SFI-IRC Pathway Programme

Read more: https://t.co/CLUE5FR8Gs @IrishResearch #IrishResearch #ShapingOurFuture pic.twitter.com/1WouLPUzRE

— SFI (@scienceirel) August 29, 2022
Of the projects supported under the first round of this new partnership programme, 36 projects will be supported in Science, Technology, Engineering and Maths (STEM) and 17 will be supported in Arts, Humanities and Social Sciences (AHSS).
"We are delighted to be able to provide this important support to early-career researchers, enabling them to gain the essential skills and experience to develop their track record and become independent research leaders," said Dr Ruth Freeman, Director of Science for Society, Science Foundation Ireland.
Interim Director of the Irish Research Council, Dr Louise Callinan added: "The IRC is committed to cultivating agile independent researchers and funding excellent research across all disciplines.
"Through this impactful partnership with Science Foundation Ireland, emerging research talent in both AHSS and STEM will be supported toward becoming established independent researchers and future research leaders."
By: David Kearns, Digital Journalist / Media Officer, UCD University Relations