Four-day week trials brought 'significant improvements' to Irish companies and workers, according to UCD research
Posted 1 December 2022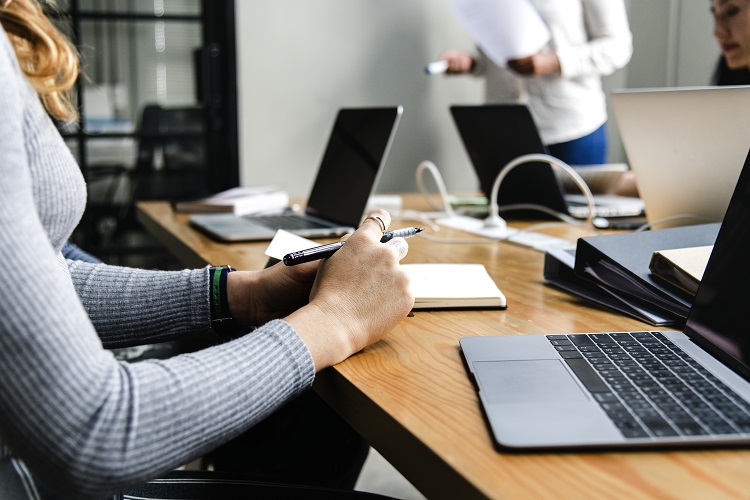 A UCD research project trialling Ireland's first-ever four-day working week found 'significant improvements' were to be had for companies and employees under the reduced work schedule.
The pilot project was one of several similar trials taking place in the United States, Australia, and New Zealand under a partnership with University College Dublin, Boston College, Cambridge University and Four Day Week Global - a not-for-profit organisation supporting the four day working week.
Leading the Irish leg was Dr Orla Kelly, from the UCD Social Policy School of Social Policy, Social Work and Social Justice, who worked alongside Four-Day Week Ireland and trade union Fórsa.
In Ireland, 12 companies took part in the six-month programme, and all reported a range of positive outcomes, including productivity and reduced energy usage.
Following the trial, nine said they planned to continuing with the four-day-week schedule. Only one of the companies involved reported a decline in its monthly revenue growth.
"We found significant improvements across a wide range of well-being metrics, including positive affect, work-family and work-life balance, and several domains of life satisfaction," said Dr Orla.
"Conversely, stress, burnout, fatigue, and work-family conflict significantly declined. Levels of sleep deprivation have also fallen dramatically. We observed an increase across three forms of pro-environmental behaviour.
Adding: "The trial was particularly successful for women. They reported a significantly greater improvement in life satisfaction, had larger gains in sleep time and reported feeling more secure in their employment. Our findings hold important lessons for the future of work in this country."
The companies that participated in the trial committed to operating a reduced work week with no loss of pay. Each varied in size, with the largest involved based in the administrative, IT and telecoms sectors. Other industries included manufacturing, entertainment, educational and professional services.
In four of the organisations, all employees had Fridays off; in the others, a number of employees had different days off from each other.
Employees were universal in their praise of the trial, reporting reduced stress, burnout, and fatigue while being able to sleep more each night and spending more time on hobbies, as well as community and voluntary work.
General Secretary of Fórsa Kevin Callinan said that the research highlighted the need for a more balanced work-life schedule.
"In today's working world there's a mismatch between the amount of time we spend working and the time we spend with our families and friends.
"The four-day week can be at the forefront of a new age of work, providing transformative social benefits without losing pay or productivity," he added.
By: David Kearns, Digital Journalist / Media Officer, UCD University Relations