Conveying Space: Exhibition commemorating 50 years of UCD at Belfield opens at MoLI
Posted 28 July, 2022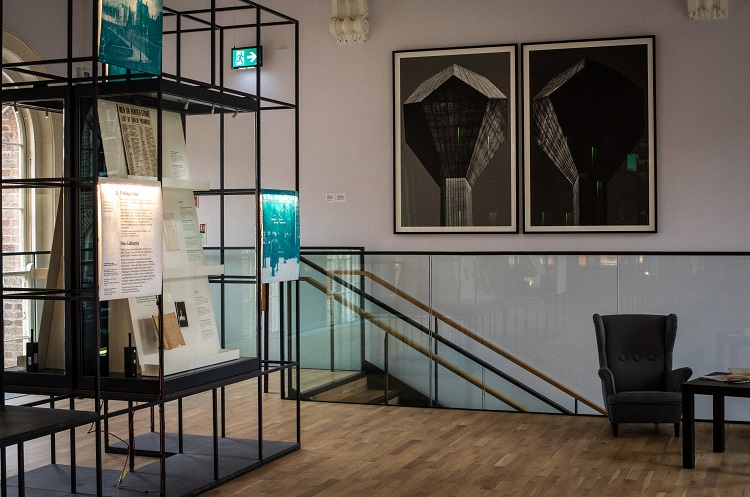 An exhibition commemorating University College Dublin's five decades at Belfield is now open to the public in the Museum of Literature Ireland (MoLI).
'Conveying Space' captures the atmospheric qualities of the architecture at UCD and the ambitious development of its South Dublin campus beginning in the 1960s.
The fine art photography by Daniel Holfeld, dotted throughout MoLI, deconstructs the rebar, concrete, and stucco of these buildings to provide a new look at the structural legacy of Belfield.
Some, such as Nightwalk the walkway, and the diptych water towers Icon I and Icon II are readily recognisable emblems of UCD.
Others, such as Diverging Spaces are typical of how the exhibition emphasises the interaction between structure and natural light to turn the physical into the abstract.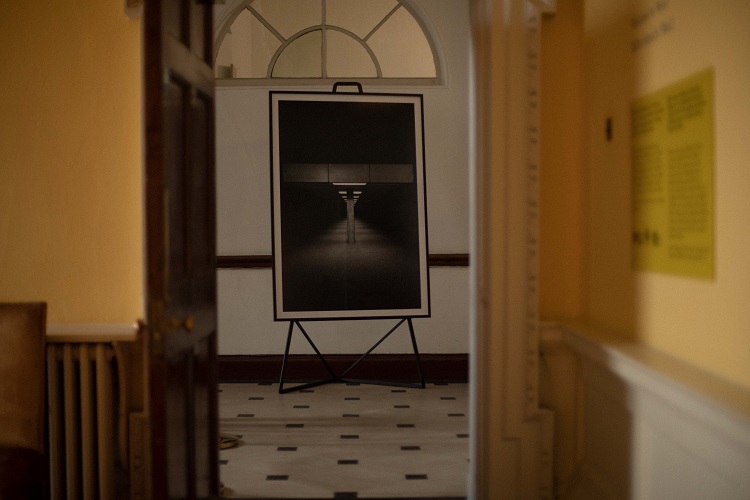 "I was tasked with the challenging job of turning something very public into something personal and intimate," said Holfeld.

"Originally, I had envisioned using a silk-screen process to overlay the images with colour blocks, in an effort to convey the connectivity of campus life.
"However, as I progressed with my work it became very obvious to me that these buildings required no further embellishment or accessories, they speak for themselves."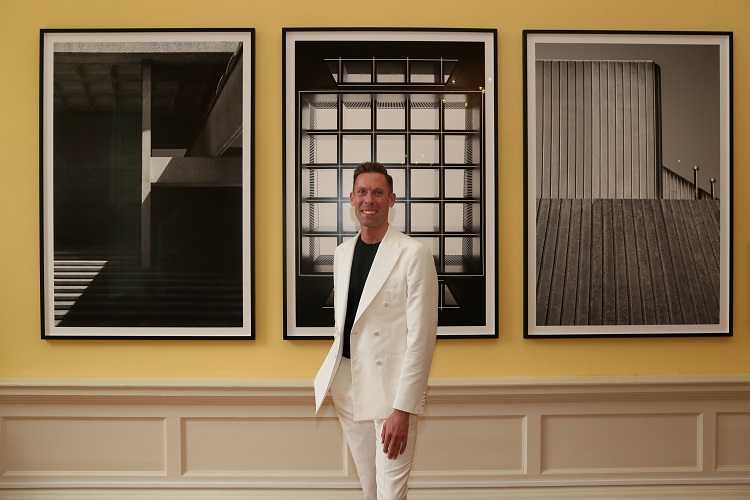 Daniel Holfeld at the launch of 'Conveying Space' at Museum of Literature Ireland
The series of 20 images, captured by Holfeld during the quiet created by COVID-19 between June and July 2020, will be on display in Newman House on St Stephen's Green until 30th November, after which the number 1 editions will be installed on Belfield campus as a permanent collection.

After the original science centre was built at Belfield in 1964, the UCD administration and its faculties of arts, social sciences, business, and law transferred from Earlsfort Terrace to the campus in 1970.
Over the next five decades other faculties such as engineering, agriculture, health, architecture, and veterinary medicine, along with the library, student residences, sports and student societies, research centres and other national centres such as the National Virus Research Laboratory were all established at Belfield.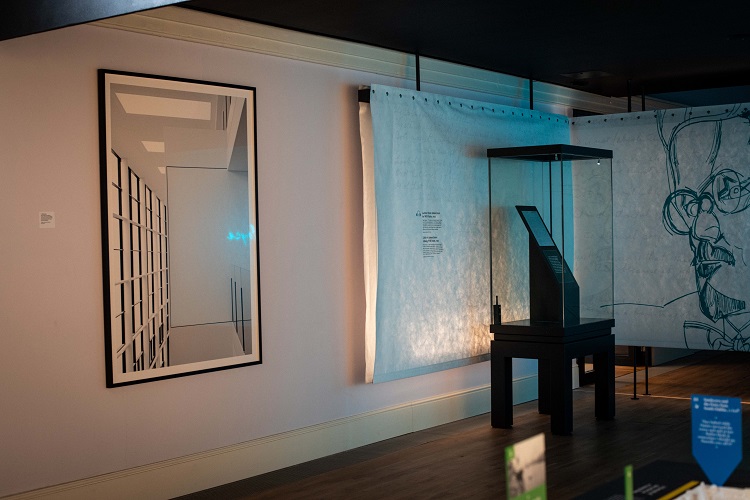 "The Conveying Space exhibition does not attempt to chronicle our architecture," said Acting President of UCD, Professor Mark Rogers opening of the exhibition.
"I think that skill is best left to the architects themselves. Rather, it is a legacy collection of twenty large scale canvasses that invite the viewer into our world."
By: David Kearns, Digital Journalist / Media Officer, UCD University Relations