UCD student wins 2022 Mary Mulvihill Award
Posted 2 June, 2022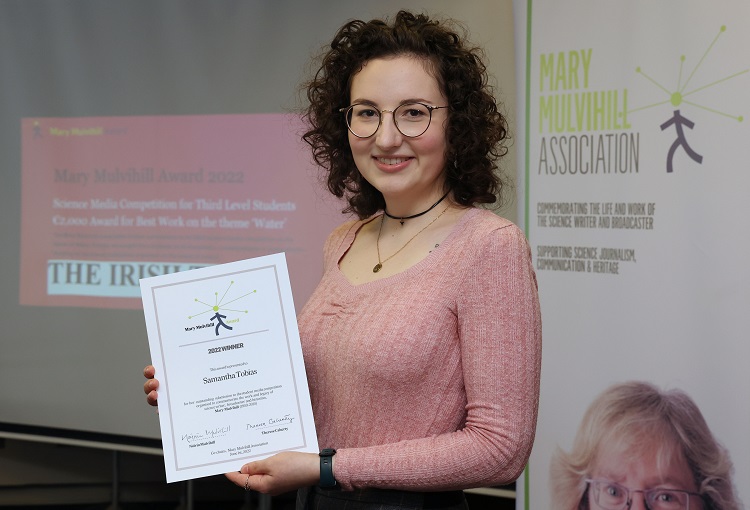 A UCD postgrad student has won the 2022 Mary Mulvihill Award for highlighting the threat rising sea levels pose to World Heritage Sites.
Samantha Tobias, who is undertaking a master's degree in World Heritage Management and Conservation at University College Dublin, won the top prize of €2,000 for her entry, an illustrated essay analysing the impact climate change would have on the Vegaøyan archipelago off the west coast of Norway.
The German native is the second UCD student from the World Heritage Management and Conservation course to win the award, following the inaugural winner Irene Fogarty in 2017.
Tobias' work 'Vegaøyan: Impact and Management of Sea Level Rise and Flooding on World Heritage Sites' showed how rising sea levels, and associated coastal flooding, would upset the area's delicate balance, and undermine the viability of its 222 bird species and its rich marine biodiversity.
"The negative impact of climate change on the ecosystem will start a cumulative chain reaction," wrote Tobias in her essay.
"A decrease in eider duck populations will threaten the traditions around the down collection, and the changing ecosystem will limit fishing and farming opportunities."
The work detailed how to lessen some of this impact, noting that preserving the area's kelp forests, as has been done for mangrove forests in tropical countries, should be a priority for any successful mitigation strategy.
"The leafy biomass can absorb some of the energy of oncoming waves, while the kelp roots help to stabilise the sediment on the sea floor."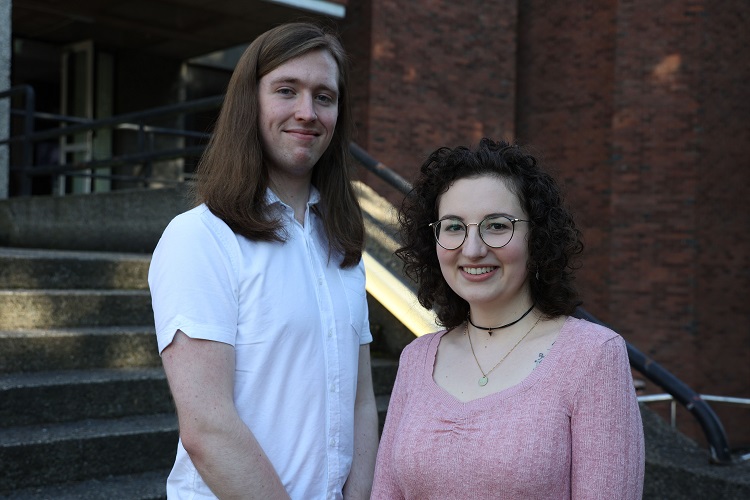 UCD students Rodger Clery and Samantha Tobias both recieved awards from the Mary Mulvihill Association. Credit: Nick Bradshaw
A UNESCO World Heritage site, the Vegaøyan is a precious cultural landscape and seascape, comprising thousands of islands, islets, and reefs, and has seen continuous history of human habitation for over 10,000 years.
Its inhabitants combine fishing, farming, and the highly distinctive practice of harvesting the down of eider ducks, for which they build special nesting houses.
"Samantha's entry was such a strong piece of work," said Professor Fiona Regan, Director of the DCU Water Institute, who presented the award as a member of the judging panel. "It was thorough, technically sound and displayed a nice grasp of several disciplines."
Another UCD student Rodger Clery, who is studying science, received €500 for the 'Highly Commended Award' for his short animated film 'A Beginner's Guide to Water', which deftly explained the nature of water from the atomic level to the planetary scale.
"In terms of explaining the hydrological cycle, Rodger's entry is as good as it gets," said Nigel Monaghan, Keeper of the National Museum of Ireland, Natural History, and a member of the judging panel.
The Mary Mulvihill Award is a project of The Mary Mulvihill Association, an initiative established by the family and friends of the late Mary Mulvihill to honour her memory and her work in science journalism, science communication and heritage.
By: David Kearns, Digital Journalist / Media Officer, UCD University Relations