Career HR Start-Up wins NovaUCD's 2022 Student Enterprise Competition
Posted 23 June, 2022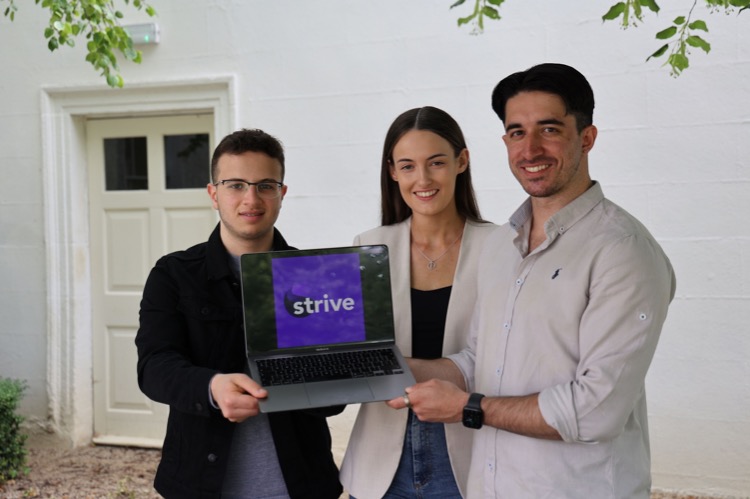 An emerging HR start-up using AI to match students and graduates with job opportunities best suited to their needs has won the 2022 NovaUCD Student Enterprise Competition.

strive is developing an online platform aiming to provide an optimal fit between job seekers and employers through the use of a machine learning algorithm and an intuitive user experience.

It focuses on providing higher quality information about career opportunities, transparency, and data driven insights to empower students to find careers they are truly passionate about and to enable employers to improve retention rates and hire better suited candidates.

The members of the Strive team are Saoirse Kelders, who has just completed her studies at the UCD Lochlann Quinn School of Business, Raena McElwee, who has just completed her studies in the UCD School of Mathematics and Statistics along with Yevhenii Mormul and Aness Al Qawlaq, both undergraduate students in the UCD School of Electrical and Electronic Engineering, and Sean Hughes, a graduate of Global Commerce at NUI Galway

"We are delighted to have been declared the overall winner of the 2022 NovaUCD Student Enterprise Competition, especially as the standard of this year's competition was very high, with many fantastic early-stage student start-ups taking part," said Aness Al Qawlaq.

Saoirse Kelders added: "Strive's goal is to be the world's first transparency-based recruitment platform, providing equal visibility to start-ups, SMEs, social enterprises, and multinational corporations and to encourage students and graduates to think bigger about the first step in their careers, to be bold, and spark curiosity and excitement for the future."

The next step for the start-up, according to Sean Quinn, is to apply to the Enterprise Ireland New Frontiers Programme and seek support from a Local Enterprise Office to develop and roll out of the strive website and app to users.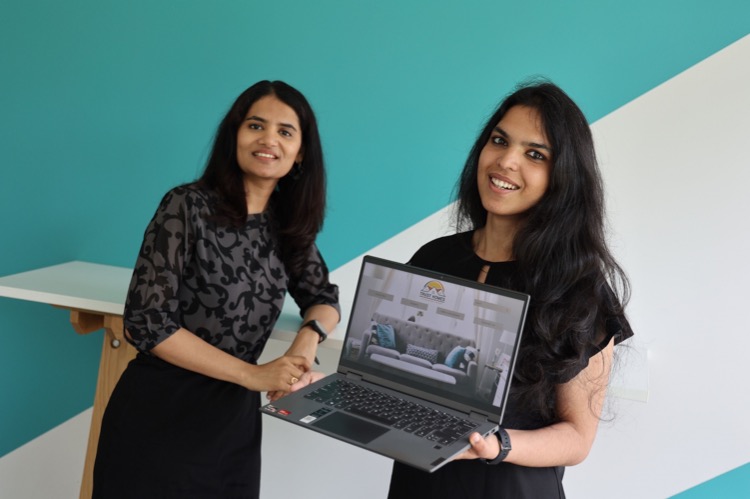 strive was declared overall winner of the competition following final pitches to an external judging panel. Two other participating ventures, Trust Homes and ELTC.earth, were announced as second and third place winners and received €3,000 and €2,000 cash prizes respectively.

Trust Homes aims to provide a transparent, reliable, and secure housing platform for both tenants and landlords to protect them from scams. Its team members are Thejesvi Bhagavath Kumar and Reshma Shetty, postgraduate students in the UCD Michael Smurfit Graduate Business School.

ELTC.earth empowers communities to deliver meaningful action on climate change using an ecosystem of products, services and resources to aid them on their sustainability journey.

Damien Mulligan left his corporate role of 15 plus years in the tech industry to launch ELTC.earth. He has recently completed a Professional Diploma in Creativity, Innovation and Leadership in the UCD Innovation Academy.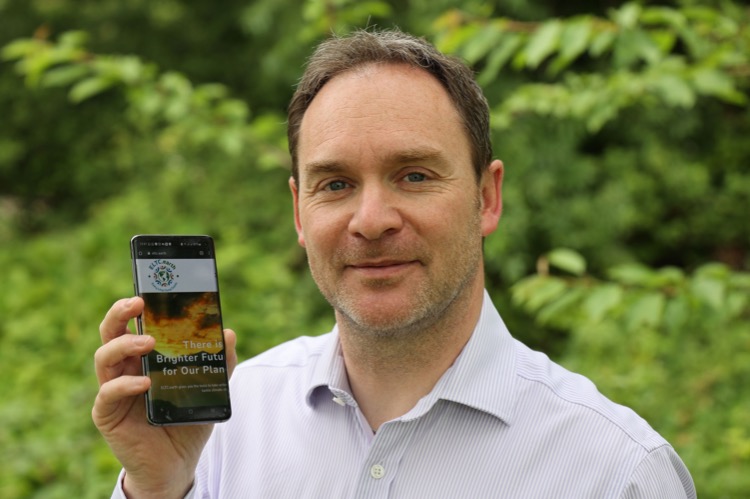 The seven other early-stage ventures taking part in this year's competition each receive a €1,000 cash prize for completing the programme.

The NovaUCD Student Enterprise Competition is an intensive 4-week mentoring programme for student entrepreneurs run by NovaUCD, the Centre for New Ventures and Entrepreneurs at University College Dublin.

Now in its 8th year, the programme acts as a framework to support undergraduate and postgraduate students who want to work together to develop and grow start-up companies.

The aim of the competition is to assist the participating students in refining their start-up ideas through a series of structured workshops, including taught content from industry experts, interactive workshops, regular pitching sessions and mentoring.

Ten early-stage student ventures and 24 participants took part in this year's competition, with over 60 early-stage ventures having now competed in the competition.

"It was fantastic that after two years of being virtual this year's 4-week competition took place in-person enabling the participating students to come together at NovaUCD to refine their start-up ideas," said Tom Flanagan, UCD Director of Enterprise and Commercialisation.

'We now hope in the months ahead to see many of these early-stage student ventures move forward and develop further and in due course successfully launch on the market. I would especially like to congratulate the strive team, the overall winner of this year's NovaUCD Student Enterprise Competition."

The sponsors of the 2022 NovaUCD Student Enterprise Competition are, AIB, Arthur Cox, Deloitte, Ericsson, Goodbody Stockbrokers and Xilinx.
By: David Kearns, Digital Journalist / Media Officer, UCD University Relations (with materials from Micéal Whelan, UCD Research and Innovation)