CAO patterns return to 2020 levels
Posted 9 March, 2022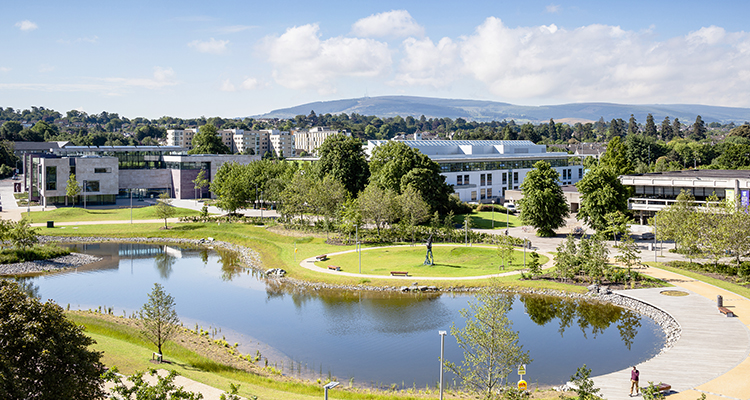 UCD first preferences are 9,253 for 1st February 2022

University has 13.5% first preferences share of all Level 8 degrees
CAO patterns in 2022 have broadly returned to 2020 levels, figures released today for the 1st February deadline show.
In 2021, because of a number of factors (COVID impact on the Leaving Certificate, reapplication trends, national demographics, and Brexit), there were almost 6,000 additional applications for places at University College Dublin and this translated into an increase in first preferences of over 1,300 compared with 1st February 2020.
Figures for 1 February 2022 show that while the number of first preferences has fallen to 9,253 (down from 9,981 in 2021) this is still the second highest number over the past decade.

Overall UCD has a 13.5% share of the first preferences for all Level 8 degrees in Ireland.
The number of applications from students with Northern Ireland and UK home addresses is up almost 7% while EU (non-Ireland) applications are also up over 7%.
National picture
This time last year there were 70,307 Level 8 applicants nationally. This was an increase of circa 7,000 over the previous year.

The 1st February 2022 figure shows total applicants at 68,480, a fall of 1,827 (2.6%) from 2021.
The number of applicants under mature (over 23), HEAR and QQI FET qualification are all down nationally and this trend is reflected in the UCD figures. DARE applications are up nationally and at UCD.
The number of applicants who registered but did not list any course choices rose by 18.5% to 6,787.

These students have until 1st July to indicate their preferences.
UCD
Commenting on the application figures, the Deputy President and Registrar of UCD, Professor Mark Rogers said: "Given the importance of tackling climate change, I am not surprised that our interdisciplinary degree in Sustainability (DN240) is showing an increase of 43% in first preferences and City Planning and Environmental Policy (DN130) is also up 44%.
"Healthcare is still very strong with demand for Medicine (DN400) undergraduate entry over 9% up on last year.

"Physiotherapy (DN420) is also in considerable demand with first preferences up over 6%.
"The Arts and Humanities degrees are also in high demand with Humanities (DN530) up 29% in first preferences."
Last month the Minister for Education, Norma Foley confirmed that she had asked "the State Examinations Commission to put in place measures to ensure that the overall set of results in the aggregate for this year will be no lower than last year".
This is to ensure this year's Leaving Certificate students would not have lower grades than those who benefitted from the grading in the previous year.

This is likely to keep entry cut-off points similar to last year.
By Eilis O'Brien, UCD University Relations