Professor Anne Enright to be honoured with Bob Hughes Lifetime Achievement Award
Posted 11 November 2022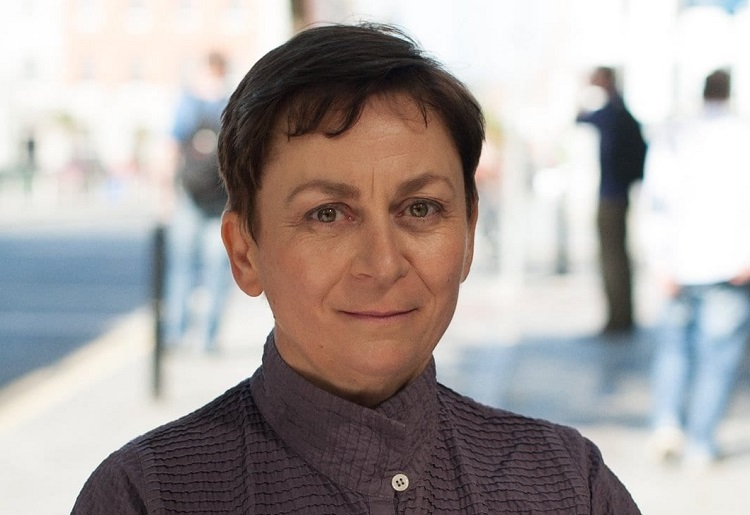 The An Post Irish Book Awards has announced UCD Professor and Booker Prize winner Anne Enright as this year's recipient of the Bob Hughes Lifetime Achievement Award.
Named Ireland's first Professor of Fiction in 2018, the Irish writer is the Professor of Creative Writing at the UCD School of English, Drama and Film.
The Bob Hughes Lifetime Achievement Award recognises the contribution of distinguished Irish writers and poets, and as its 2022 honouree, Professor Enright joins a host of other noteworthy recipients including Sebastian Barry, Colm Tóibín, Thomas Kinsella, Eavan Boland, John Montague, JP Donleavy, Paul Durcan, John Banville, Maeve Binchy, John McGahern, Edna O'Brien, William Trevor, Seamus Heaney and Jennifer Johnston.
In conferring the award, the Board of the Irish Book Awards said Professor Enright had occupied a central position in the cultural life of Ireland for over three decades.
In a literary career that has delivered seven novels, three short story collections, a memoir of motherhood, and the 2007 Booker Prize for her fourth novel, The Gathering, they said she was an integral part of Ireland's contemporary literary renaissance, earning a substantial international reputation in the process.
"A quintessentially Irish writer, she is widely admired in her own country for the wit, warmth, and eloquence she brings to the role of artist and public intellectual, never more so than when fulfilling her role as the inaugural Laureate for Irish Fiction in the years between 2015 and 2018," the Board added.
"Booksellers, like readers and critics, have favourite writers... [They] warm to authors who fulfil the peripheral demands of public profile and trade interaction with good grace. It is those good friends of the book trade that our Lifetime Achievement Award is designed to honour and no writer has been a greater friend to Irish booksellers than Anne Enright."
"She has been an inspiration, not just to her readership, but to younger writers breaking through. The Irish book industry will be forever in her debt," said Brendan Corbett, Chairperson of the An Post Irish Book Awards.
Professor Enright won the coveted Man Booker prize, awarded each year to the best original English language novel published in Ireland and the UK, in 2007 for her fourth novel 'The Gathering', published by Jonathan Cape.
The book drew glowing reviews for its powerful, and often uncomfortable, telling of an Irish family's troubled past.
The An Post Irish Book Awards will present Professor Enright with her lifetime achievement honour at its annual awards ceremony on 23rd November, where it will recognise the very best of Irish writing across 18 categories.
By: David Kearns, Digital Journalist / Media Officer, UCD University Relations