UCD partners on €5.6m research projects under the Disruptive Technologies Innovation Fund
Posted 16 November 2022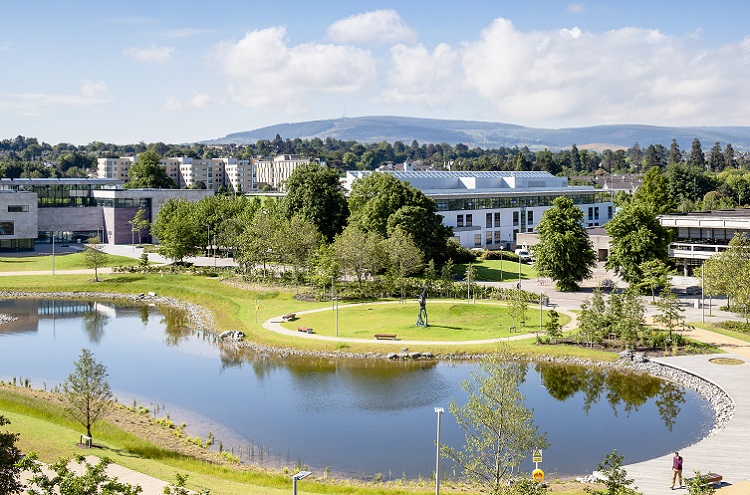 University College Dublin is partner to two projects awarded €5.6 million in funding under the Disruptive Technologies Innovation Fund (DTIF).

The Thorax project, which will receive €3.3m over three years, is focusing on developing an AI-driven monitoring system capable of identifying patients at high risk of progression of acute diseases such as sepsis and pneumonia.

The EncOVac project, receiving €2.3m over three years, is developing an orally self-administered vaccine platform that is delivered to the inner lining of the intestinal tract to better protect against pathogens.

"Congratulations to UCD researchers, Professor Patricia Maguire and Associate Professor Siobhán McClean, who are partnering in the successfully funded Thorax and EncOVac disruptive projects respectively," said Professor Orla Feely, UCD Vice-President for Research, Innovation and Impact said.
"The DTIF initiative continues to drive strong collaboration between the research community in the higher education sector and enterprises supporting the development of new technologies and applications to deliver impact.

"UCD is a firm supporter of this initiative and our success in today's announcement builds upon our successes in the first three DTIF funding rounds."

Members of the consortium behind the Thorax project include: Professor Patricia Maguire, UCD School of Biomolecular and Biomedical Science; Novus Diagnostics Ltd (lead), Dolmen Design and Innovation Ltd, and Royal College of Surgeons in Ireland.

"I'm delighted to be partnering with Novus Diagnostics and the wider consortium, through the UCD AI Healthcare Hub, to harness the power of artificial intelligence in monitoring critical care patients with suspicion of bacterial respiratory infection," said Professor Maguire.
The team behind EncOVac project are comprised of Associate Professor Siobhan McClean, UCD School of Biomolecular and Biomedical Science, Poolbeg Pharma (Ireland) Ltd (lead), Anabio Technologies and Trinity College Dublin.

"I am pleased to work with the other members of this consortium to bring the antigens my team have identified and developed, closer to the clinic so that together, we can protect people from infectious diseases," said Associate Professor McClean.

Dr Jeremy Skillington, CEO, Poolbeg Pharma added: "We are grateful for the support of the Irish Government in awarding this funding and delighted to be working with our consortium of high-quality partners in University College Dublin, Trinity College Dublin and AnaBio.

"The funding will support the progression of this exciting oral vaccine platform that has the potential to improve the ways vaccines are manufactured, distributed and administered for the future. We stated at our IPO that, in line with our capital-light model, Poolbeg will be seeking non-dilutive funding and we are happy this DTIF award is our first success."

The projects that UCD are partnering on are part of 11 approved for DTIF funding of up to €40 million over the next 3 years.
An Tánaiste and Minister for Enterprise, Trade and Employment, Leo Varadkar TD, said: "Now more than ever we should look to the future and embrace innovation as a means of building our capacity to conquer the challenges we face."
"DTIF project partners continue to develop cutting-edge technologies and we will continue to invest in those enterprises and experts in the research community who apply innovative thinking to push boundaries and drive change."
"This fund reinforces the significant impact research and innovation has on our industrial development and economic prosperity," said Simon Harris TD, Minister for Further and Higher Education, Research, Innovation and Science.

"Ireland continues to lead the world in research excellence, consolidated by our sustained commitment to research, development and innovation. This call includes many of Ireland's talented and motivated research community which covers a wide range of disciplines.

"The diversity of these disciplines makes Ireland an attractive place for graduates to find sustainable long-term employment and gives enterprises, particularly SMEs, access to highly skilled talent."

This latest round of funding brings the total awarded under the four DTIF calls to date to €275m.

The 11 successful consortia in this call have 40 partners, of which 58% (23) are SMEs and 10 of which are leading their projects.

To date, 153 SMEs have been awarded funding in the four calls to date.

Dara Calleary TD, Minister of State for Trade Promotion, Digital and Company Regulation congratulating the successful projects added: "Innovation through collaboration is a key part of Ireland's success now and into the future. The DTIF calls are terrific opportunities for companies and research institutions to harness the potential of disruptive technologies, such as AI, and apply this to real-world problems."
"The 11 projects demonstrate that such innovation is alive and well within the Irish ecosystem and that collaboration can lead to significant benefits to society as well identifying further opportunities for further growth.

"This ultimately is good for business and good for the economy and gives Irish enterprise the competitive edge when trading into new markets and an increasingly competitive global environment."

Leo Clancy, CEO, Enterprise Ireland, who administers the DTIF, added: "The investment offered through DTIF encourages Irish companies of all sizes, multinational companies and academic institutions to explore new opportunities by encouraging them to be more ambitious and pursue strategic research opportunities.

"It helps clients target investment in innovations in areas of major importance, such as future medical technologies and digitalisation."
By: David Kearns, Digital Journalist / Media Officer, UCD University Relations (with materials from Micéal Whelan, UCD Research and Innovation)