Historic partnership between Howard University and UCD Smurfit School
Posted 2 September, 2022
A new strategic partnership has been signed between UCD Michael Smurfit Graduate Business School and Howard University, one of the oldest historically Black universities in the United States.
In addition to scholarships allowing Howard graduates to undertake an MBA or MSc programme at Smurfit, this new agreement will offer a range of student travel options including giving graduate-level business students the opportunity to participate in exchanges that incorporating intensive study tours, lectures, collaborative projects focused on entrepreneurship and visits to leading international firms.
"The partnership will offer students the opportunity to engage in a significant global learning experience which includes lectures at the partner university and completing a joint project around societal challenges," said Dr Anthony D. Wilbon, Dean of Howard University School of Business.
"In addition, the long-established business connections between the US and Ireland offer the opportunity for students to visit organisations to learn first-hand the dynamics of international business operations. These interactions beyond the classroom will enhance the student experience as they develop meaningful, business relationships and strengthen international career networks."
The new partnership with Howard has the primary goal of exploring and identifying opportunities to promote global experiences and facilitate the advancement of knowledge.
"International collaborations are an integral part of our work in universities, and this partnership is the first of its kind in Ireland," said Professor Gerardine Doyle, Director of UCD Smurfit School and Associate Dean of UCD College of Business.
"As a globally connected, research-intensive, business school we seek to actively inspire and co-create a transformational educational environment and new knowledge so that our students, alumni, and faculty deliver a positive impact for business and society.
"This innovative partnership with Howard University will allow for students and faculty from both universities to explore new opportunities for exchanges and research links, and to expand their networks in America's capital and Dublin, the dynamic European business hub for the world's leading companies."
Adding: "It highlights UCD's commitment to offering programmes in partnership with top-tier global partners like Howard University that advance high academic standards and diversity, equity and inclusion in business and entrepreneurship."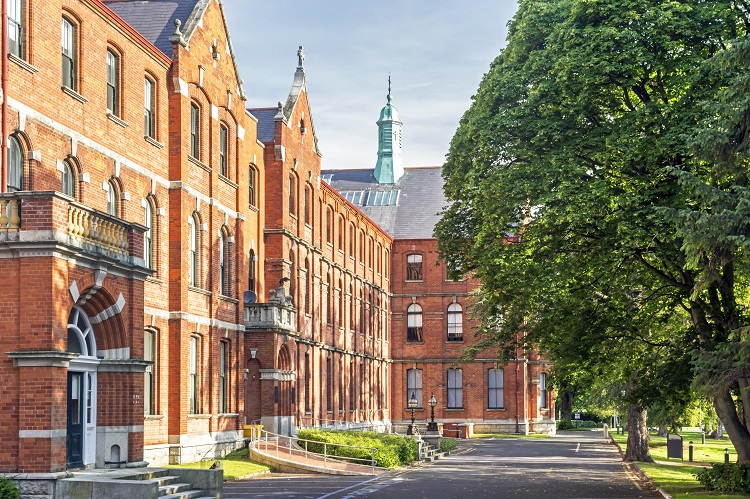 The UCD Michael Smurfit Graduate Business School
Located in Washington D.C., Howard University is a private, research university and is ranked 83rd in the US News & World Report Best Colleges list.

Business majors account for around 15% of its graduates, and its School of Business has been ranked number one for "greatest opportunity for minority students" by the Princeton Review.
Initial discussions regarding the potential collaboration were developed between Professor Doyle and Dennis Brownlee, Founder and Chairman of the African American Irish Diaspora Network (AAIDN), which fosters relationships between African Americans and Ireland through shared heritage and culture.
"This partnership is an important part of AAIDN's initiative to promote entrepreneurship opportunities between Ireland and the African American community," said Mr Brownlee.
"It will provide emerging entrepreneurs new channels to enhance learnings around dignity and respect across cultures and to ensure that all talent has an opportunity to grow and develop.
"This is an unparalleled chance for students to understand historical cultural links, and through the shared experience of international exchange, highlight the value of new ideas, new ways of thinking and how diversity enhances international business."
By: David Kearns, Digital Journalist / Media Officer, UCD University Relations (with materials from Beth Gormley, UCD College of Business)