CAO Round 1 2022: UCD points rise in 18 out of 35 entry routes
Posted 8 September, 2022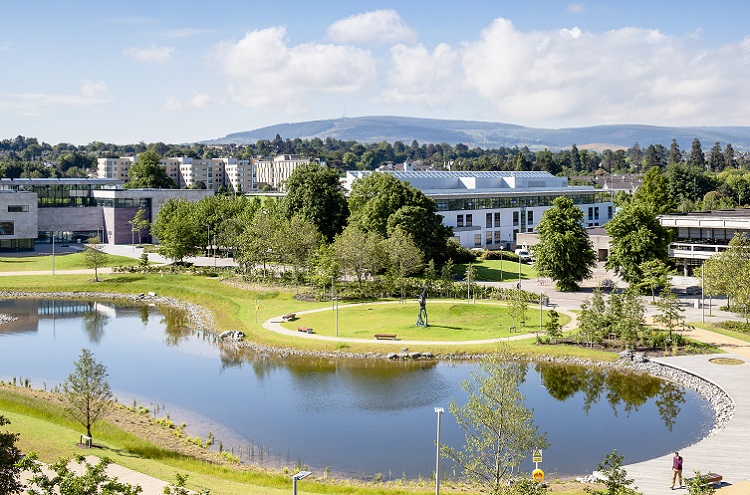 The 2022 first round offers for University College Dublin show point increases in 18 out of 35 CAO undergraduate entry routes over the final points set last year.

The biggest climber is DN530 Humanities, up 83 points this year to 442. Up to 260 students enter UCD through this route, choosing one of 14 distinct pathways.

Also in the Arts/Humanities area, DN520 the BA Joint Honours is up 44 points to 400. The joint honours BA admits 420 students and lets students take two from a range of twenty five subjects to degree level. DN541 Modern Languages is also up 60 points to 380.

Other big upward movers include DN240 Sustainability, up 37 to 543 points and DN130 City Planning and Environmental Policy, up 35 to 455 points, reflective of society's need for a more sustainable environment.

The five degrees requiring over 600 points for Round 1 offers remain on the same points as last year: DN230 Actuarial and Financial Studies 613, DN300 Veterinary Medicine 601*, DN420 Physiotherapy601, DN440 Biomedical, Health & Life Sciences 613, and DN670 Economics & Finance 625. Economics and Finance is the highest point degree at 625. The class has 55 places.

UCD has managed to reduce the number of degrees on random selection to two: DN300 Veterinary Medicine 601*, and DN650 Commerce 554*.

"The points are still a reflection of the grade inflation at Leaving Cert level," said Professor Barbara Dooley, UCD Deputy President and Registrar. "And there is always a pattern connecting first preferences with points as the demand drives points.
"We are acutely aware that students who may not get their first preference can be disappointed – especially when they have performed so well in the Leaving Certificate. Over the years we reduced the number of entry routes and made more common entries to broad subject areas such as science and engineering in an effort to prevent points from spiralling.

This is good for the student who gets to sample different options in first or second year and then specialise towards the end of their degree."
| CAO Code | Course Title | 2022 Points | Random |
| --- | --- | --- | --- |
| DN100 | Architecture | 556 | |
| DN120 | Landscape Architecture | 455 | |
| DN130 | City Planning & Environmental Policy | 455 | |
| DN150 | Engineering | 577 | |
| DN200 | Science | 566 | |
| DN201 | Computer Science | 567 | |
| DN230 | Actuarial and Financial Studies | 613 | |
| DN240 | Sustainability | 543 | |
| DN250 | Agricultural Science | 400 | |
| DN261 | Food Science | 510 | |
| DN262 | Human Nutrition | 554 | |
| DN300 | Veterinary Medicine (Undergraduate Entry) | 601 | * |
| DN301 | Veterinary Medicine (Graduate Entry) | | |
| DN310 | Veterinary Nursing | 500 | |
| DN400 | Medicine (Undergraduate Entry) | 743 | |
| DN401 | Medicine (Graduate Entry) | 60 | * |
| DN410 | Radiography | 556 | |
| DN411 | Radiography (Graduate Entry) | | |
| DN420 | Physiotherapy | 601 | |
| DN425 | Health & Performance Science | 544 | |
| DN430 | Sport and Exercise Management | 476 | |
| DN440 | Biomedical, Health and Life Sciences | 613 | |
| DN450 | General Nursing | 451 | |
| DN451 | Children's & General Nursing (Integrated) | 531 | |
| DN452 | Midwifery | 520 | |
| DN453 | Mental Health Nursing | 443 | |
| DN520 | BA Joint Honours | 400 | |
| DN530 | Humanities | 442 | |
| DN541 | Modern Languages | 380 | |
| DN600 | Law | 569 | |
| DN610 | Business and Law | 566 | |
| DN650 | Commerce | 554 | * |
| DN660 | Commerce International | 544 | |
| DN670 | Economics and Finance | 625 | |
| DN700 | Social Sciences | 451 | |
| DN710 | Economics | 543 | |
| DN720 | Psychology | 564 | |
| DN750 | Social Policy and Sociology | 420 | |
Entry routes such as DN150 Engineering admits over 270 students who spilt into eight areas. DN200 Science on 566 points admits 420 students who select among six broad areas that further specialise to degree level. DN700 BSc Social Sciences on 451 points admits 525 students and offers degrees such as Philosophy Politics and Economics or two subject combinations.

UCD brought all students back to campus last year and has increased the supports for student wellbeing. The University has confirmed that the focus on-campus teaching will continue this year.

"The education and holistic development of our students is best met by in-person engagement, and we will run our degrees on-campus, unless they are pedagogically designed for delivery online," Professor Dooley confirmed a full on-campus experience for the coming academic year.

"The majority of our students come from post-school pathways and will benefit most by engaging with fellow students, faculty and staff in person as they navigate new ways of learning. Working in teams, learning with peers, and tackling problems together are all skills critical for the development of our students.

"Additionally, we know the importance of social interaction for wellbeing and mental health and we have invested in facilities and supports for our students.

"Also, we incorporate our virtual learning environment (VLE) across our modules, where resource material is hosted online and offers a communication channel to students in support of their academic studies. But, while this is important, it does not replace the value of coming to campus and engaging in person."
By Eilis O'Brien, UCD University Relations