Budget 2023 delivers one-off fee cut of €1,000 for undergraduate students
Posted 27 September, 2022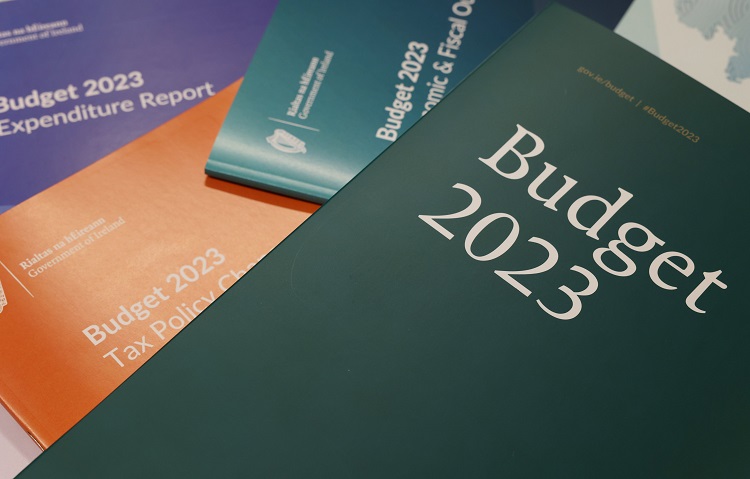 The Government has reduced third level undergraduate fees by €1,000 as a once off measure for the current academic year.

This means that fees for undergraduate students will be €2,000 for the current academic year (2022-2023). For students who have already paid their fees, the university will arrange automatic refunds.

More permanent reductions will be applied through the SUSI grant system.
Students from families on a combined income of <€62,000 will receive a 50% grant of €1,500 per year towards their student contribution fee.
Students from families on a combined income of between €62,000 and €100,00 will receive a grant of €500 per year so their student contribution next year will be €2,500.
Maintenance grants will be increased from between 10% and 14%.
The existing undergraduate fee (student contribution) of €3,000 has been in place since 2015 making Ireland the most expensive EU country for third level education.

Welcoming the measures for students, the Acting President of UCD, Professor Mark Rogers said: "Our students are struggling with the rising cost of living, and we welcome the permanent grant improvements in terms of widening the income thresholds and increasing the payment amounts, as well as the once off measure for all undergraduate students this year.

"I welcome the other measures in the budget that will help many of our students including:
The double payment of SUSI grant before Christmas.
The reintroduction of a tax credit of €500 per year for renters that may also help students who pay tax.
The increase of €500 for students entitled to the disability grant."
The Department of Further and Higher Education, Research, Innovation and Science's Funding the Future policy published in May 2022 committed an additional funding allocation of €307m to the higher education sector to address the core funding deficit, based on the 2022 baseline.

This funding is separate from the funding requirements relating to growing student numbers, inflation, and pay and pensions.
Apart from the student grants and tuition fee reductions, Budget 2023 allocates to the higher education sector: €40m for core funding, €32m to cover increased student numbers, a once off contribution of €10m towards energy costs, and a commitment to fully fund national pay awards and pensions.

Professor Mark Rogers, Acting President of UCD said: "The benefit of supporting higher education through core funding, research funding and student supports connects directly to society and the national economy. The steps in this budget are welcome but our students and faculty will continue to seek parity with their counterparts in other EU countries. In particular the €500 increase for PhDs is grossly inadequate.

"The gap in funding for universities urgently needs to be filled and a €40 million increase is far short of the €307m identified."

Jim Miley, Director General of the IUA added: "There needs to be greater urgency in closing the funding gap in higher education. If the annual rate of funding increase were to continue at the Budget 2023 rate of €40m, it would take 8 years to close the gap. This is unacceptable.

"An accelerated funding programme is required is we are to make a meaningful impact on student-staff ratios. At a time of major challenge to our economy, investment in higher education and research is absolutely critical to the future supply of our talent and our capacity to compete as a knowledge economy."

There is no specific provision for the expansion of campus accommodation for students in this Budget.
By Eilis O'Brien, UCD University Relations