Brian Mullins: 1954 - 2022
Posted 30 September, 2022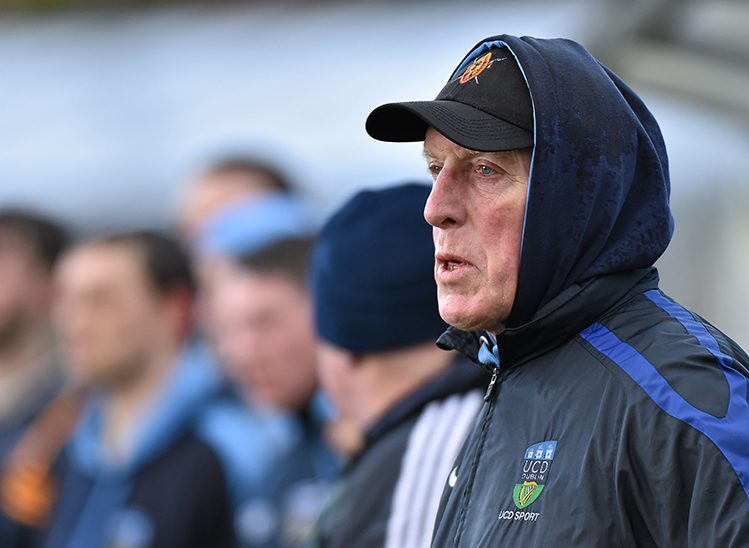 It is with deep regret that we learned of the death of our friend and colleague Brian Mullins.
Hailed as one of the greatest Gaelic footballers ever to play for Dublin, Brian was a massive champion of sport at University College Dublin where he was appointed Director Sport in 2000.
He made immense contributions to the life of the University across a career of over two incredible decades.
During his time as Director of Sport, Brian devoted much of his energy to working on the Ad Astra Scholarships for undergraduate and postgraduate students. He worked hard to ensure that students had a space to pursue their academic goals while also partaking in training and competing at elite level sport.
Brian helped transform the UCD sporting infrastructure. The development of a new sports centre in 2013 included the construction of a 50m pool, alongside a range of many other facilities all of which contributed hugely to the lives of students and the wider University community. His work on our many great facilities including the many playing fields, UCD Bowl, and the recently completed athletics track which was officially opened this week.
Quite aside from competitive and representative sport, Brian was a great believer in participation for everyone, at every level. In 2016, Brian was appointed Director of Health Promotion. With great pride and a hunger for change, Brian took on this new role and assumed responsibility for the development of initiatives that have created an environment on campus focused on the benefits of wellbeing, among our colleagues, students and local communities.
Throughout his career, Brian has been a constant figure of life on campus. Colleagues knew him for his kindness, dedication and work ethic, while many students looked up to him as a mentor, friend and great supporter of their endeavours in sport, academics and beyond.
His influence on Irish education and culture spread well beyond the boundaries of UCD. He was a founding member of CUSAI (Colleges and Universities Sports Association of Ireland) which later became Student Sport Ireland. Of which Brian served proudly as director until 2018. Alongside this, Brian served as honorary secretary of this board, a role which he carried out with great pride and diligence.
Before joining UCD, Brian was Principal of Carndonagh Community School on the Inishowen Peninsula, Co Donegal. Having been raised in Clontarf, Dublin as an Irish-speaker, Brian admirably faced the challenge of leading what was the largest school in the state. It was at this time that he managed Derry to National League and Ulster Titles.
As a student of PE in Thomond College (now University of Limerick) Brian pursued his passion for lifelong education. He later studied for an MA in Administration from New York University. Impressively, he undertook this role in the early 1980s, while also being one of the most influential sportsmen in Irish culture. In the USA Brian spent much of his time dedicating himself to recruiting and forming relationships with the Irish diaspora - building bonds with Irish Alumni and furthering the Gaelic community and sport.
Still hailed as one of the greatest Gaelic footballers ever to play for Dublin - Brian won four All-Ireland Senior Championship medals as well as numerous accolades with St Vincents, his beloved Club whom as a player, manager, and administrator he served for many years.
These many achievements do not adequately reflect Brian, nor do they properly reflect his contribution to Gaelic Football. As a player, his incredible courage, determination and skill were such that he was an iconic presence in the game. In fact, throughout his time working with students here in UCD, he was lovingly referred to as the G.O.A.T (Greatest Of All Time) A singular man whose contribution to Dublin football in the 70s and 80s became central to transforming the place of GAA in the city and wider communities.
Brian was devoted to his family and his partner, Elizabeth. His friends and colleagues here in UCD will miss a great man who has been a colleague, mentor and friend to us all. The UCD Community extends our deepest condolences to all his loved ones and our most heartfelt gratitude to Brian, for his long-lasting influence on life here on the UCD campus.
Ar dheis Dé, go raibh a anam
DOK, PR, SB