IRFU recognises previously uncapped Irish international UCD rugby players
Posted 17 April, 2023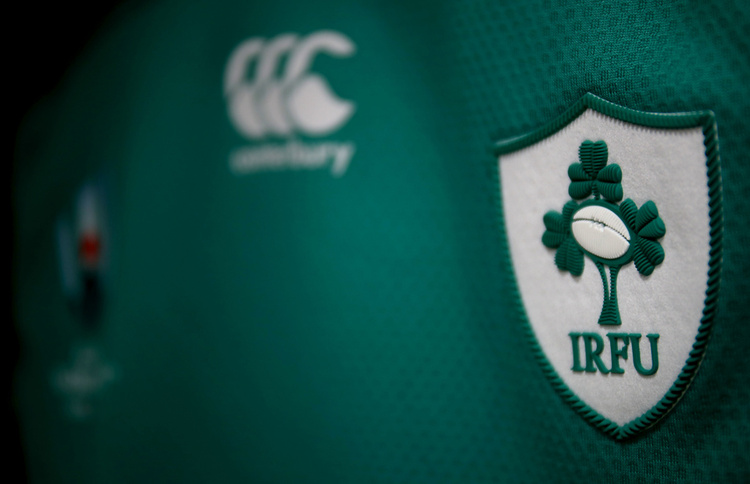 Two former UCD rugby players have had their international caps with Ireland formally recognised for the first time.
The Irish Rugby Football Union (IRFU) has award caps to 12 players who featured for Ireland but were not awarded caps at the time for games due to how Ireland at the time recognised a player's appearance in a game at international level.
Among these players is Frank O'Driscoll, the father of Irish rugby legend Brian O'Driscoll, and Dr Hugh Dolan.
Frank O'Driscoll played twice for Ireland in 1970 on a tour of Argentina, while Hugn Dolan represented his country on two occasions in 1946 and 1947 at Lansdowne Road, where the Aviva Stadium now stands.
Neither player was awarded a cap as prior to 1986 Ireland largely only awarded caps to players who played in an international game against one of the 'original' rugby playing nations – England, Scotland, Wales, France, Australia, New Zealand and South Africa.
IRFU To Cap 12 Previously Uncapped Men's Internationals.

Dating back to 1946, and ranging up to 1989, the players will be honoured with an Ireland cap.

More: https://t.co/59jq569zjc pic.twitter.com/FQFUMkJDYH

— Irish Rugby (@IrishRugby) April 16, 2023
"There was unanimous support from the IRFU Committee for this initiative which will give due recognition to these 12 players who represented Ireland in the amateur era," said IRFU President John Robinson.
"This is an important acknowledgement of their efforts as times have evolved and I know that this cap ceremony will bring great pride and recognition to the players themselves, their families and indeed to their clubs. I look forward to welcoming the players and their guests to Aviva Stadium in August."
In all, 12 players played in 14 international games dating back to 1946 that previously have not been recognised by the IRFU.
These players, their clubs at the time, year capped and Ireland cap number are:
Jack Belton (Old Belvedere) 1946 - #1142
Hugh Dolan (UCD) 1946 - #1143
Hugh Greer (NIFC) 1946 - #1144
Jack Guiney (Bective Rangers) 1946 - #1145
Des Thorpe (Old Belvedere) 1946 - #1146
Paul Traynor (Clontarf) 1952 - #1147
John Birch (Ballymena) 1970 - #1148
Frank O'Driscoll (UCD) 1970 - #1149
Leo Galvin (Athlone) 1973 - #1150
Emmet O'Rafferty (Wanderers) 1976 - #1151
Rab Brady (Ballymena) 1985 - #1152
Paul Clinch (Lansdowne) 1989 - #1153
Each will be honoured with an Ireland cap and enrolled in the official list of International Players at a pre-match event at the Bank of Ireland Nations Series match against England on Saturday, 19 August in Aviva Stadium.
From a statistical point of view the players will receive their Irish International player number today as opposed to retrospectively – to prevent a reordering of every Irish player's player number.
Nor will the past caps and points records be adjusted for those games.
In 2018, the 112 women's internationals who represented Ireland between 1993 to 2005, the period prior to the Irish Women's Rugby Football Union's integration into the IRFU, were presented with caps at a ceremony at Aviva Stadium.
By: David Kearns, Digital Journalist / Media Officer, UCD University Relations
To contact the UCD News & Content Team, email: newsdesk@ucd.ie